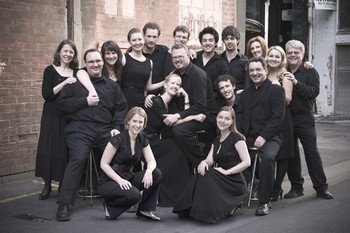 Adelaide Chamber Singers
Formally known as the Adelaide Chamber Choir, the Adelaide Chamber Singers has pursued the path to choral excellence for over sixteen years.
With a list of achievements that includes critically acclaimed performances in the UK, Norway and Singapore, three CD releases, a host of performances at some of Australia's leading festivals and an invitation to perform at the 6th World Symposium on Choral Music in the USA later this year, Adelaide Chamber Singers sings its way into 2002 on a high.
Adelaide Chamber Singers is featured on the following titles

An exciting new CD showcasing the brilliant music of the Adelaide-based composer, Becky Llewellyn, featuring the Adelaide Symphony Orchestra, the Lights Contemporary Ensemble, a multimedia video and much more!
Performer