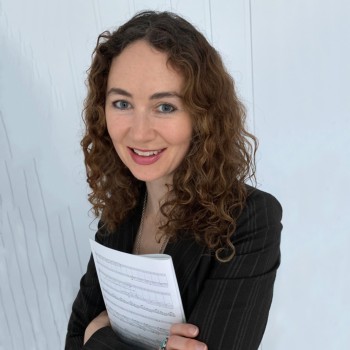 Alicia Grant
Alicia Grant has had works performed by many orchestras and ensembles both in Australia, Europe and North America.
The works of Australian composer Alicia Grant have been performed by renowned orchestras and ensembles, including the Melbourne Symphony Orchestra, the Choir of Westminster Abbey, the BBC Singers, New College Choir, the Oxford Philomusica, and the Tasmanian Symphony Orchestra. Twice premiered at Carnegie Hall, her pieces have been recorded on labels such as Tall Poppies, Divine Art, Transatlantic Records, and Riverrun UK. Alicia achieved the distinction of Doctor of Philosophy (DPhil) from the University of Oxford in 2008, and also holds an ARAM, LRAM and first-class BMus(Hons) degree from the Royal Academy of Music.
Compositions by Alicia Grant appear on

The breadth of this remarkable collection of solo harp music encompasses sixty-six years of original Australian composition, performed by Jacinta Dennett, featuring Australian women composers and showcasing the harp's unique sonic and expressive qualities as a solo instrument.
Composer