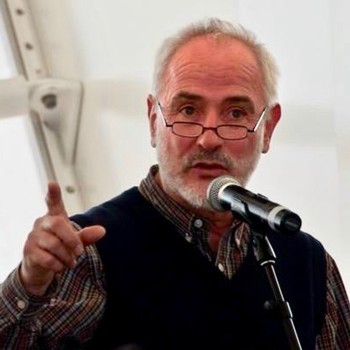 Christoph Maubach
Christoph Maubach migrated from Germany to Australia in 1979 after completing the 'A' Course at the Orff-Institute in Salzburg. From 1980 onwards he conducted many Orff music education workshops throughout Australia and in other parts of the world.
His contributions and his enthusiasm took him as a guest teacher to the Orff-Institute in 1991/1992 and to course work in Estonia, Greece, Switzerland, Taiwan and Germany.
As music and dance educator Christoph Maubach has worked with the Orff Approach for more than three decades. He held positions as Lecturer at Australian Catholic University and as Senior Lecturer at Waikato University in Hamilton, New Zealand. As workshop leader, arranger and conductor Christoph assisted with the development of creative music education in Australia, New Zealand, Asia and Europe. His music teaching ideas and activities bring a fresh note to participants of all ages. Nowadays Christoph works as a free-lance musician, teacher and workshop leader.
Christoph Maubach is featured on the following titles

Traditional folk songs arranged for percussion, piano, recorder, guitar, harp, violin, mandolin and voices. An Orff influenced music education resource, to stimulate listening, dancing, moving and creating.
Performer
Composer
Compositions by Christoph Maubach also appear on

Elizabeth Anderson and friends put a new twist into Christmas carols and CDs: eight Christmas tracks neatly packaged as a Christmas card with a vibrant front cover and room for a personal inscription.
Performer: Xylophone, Glockenspiel
Arranger