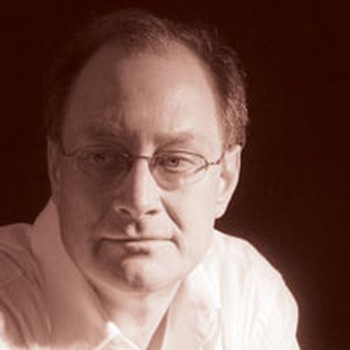 Douglas Knehans
Douglas Knehans' works have been broadcast on the Australian Broadcasting Corporation, as well as in USA and Italy. His music has been commissioned and performed by some of Australia and America's leading ensembles and soloists and he has been featured in two books on Australian music (A Handbook of Australian Music and A Companion to Music in Australia) as well as the International Who's Who in Music and Musicians Directory (UK)
. Knehans holds degrees in music from ANU, Queens College, City University of New York and Yale University. His compositions have been performed in Prague, Rome, Kiev, Ukraine, the Jerusalem Academy of Music and Dance in Israel, at the New Music - New Faces Festival in Krakow, Poland and at the Kennedy Center in Washington D.C. Recently the Verdehr Trio performed his work rive in Brisbane, Melbourne, Adelaide and Hobart as well as in London, Athens and Thessoloniki by. In 2005 a new work for mezzosoprano and orchestra was given in L'Aquila and Rome. Between 2000-2006 he was Director of the Tasmanian Conservatorium of Music and is currently Dean of the College-Conservatory of Music at the University of Cincinnati. His music is published by Armadillo Edition, New Haven, American Composers Alliance, Michigan State University Press and the Australian Music Centre.
Compositions by Douglas Knehans appear on

Michael Kieran Harvey plays new music for keyboard. Featuring the works of Graham Hair, Douglas Knehans, Martin Friedel, Richard Meale and Hilda Paredes.
Composer