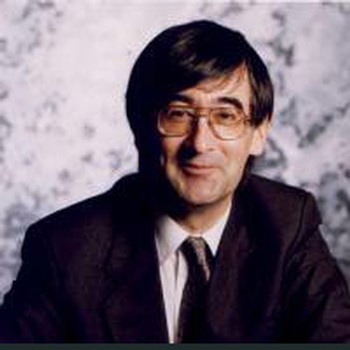 Graham Hair
Born in Geelong, composer Graham Hair has received numerous commissions from such organisations as Duo Contemporain and the Massachusetts Institute of Technology. In 1990 he took up the position of Gardiner Professor at the University of Glasgow.
Since 2000, Graham Hair has divided his time between Scotland, Australia and the United States. During this time he has been Professor of Music at Glasgow University and Visiting Professor at Monash, ANU and Radford, and conducted several composition and performance projects in Boston.
He becomes Professor Emeritus toward the end of 2008, after which he will continue conducting research projects in all three countries, including an ARC-funded project on aspects of microtonal music based in Wollongong and an empirical musicology project (using scientific methods to investigate aspects of musical performance), based in Glasgow University's Engineering School (funded by the Royal Society of Edinburgh). Aspects of his research are documented at the Network for Interdisciplinary Studies in Science, Technology and Music.
Most of his music over the last 20 years has been for women's voices (accompanied by harp, piano, percussion, duo, string quartet, ensemble or orchestra), including the ensembles "Scottish Voices" (which he directs), "Halcyon" (Sydney), "Pandora's Vox" (Boston) and "Mockingbirds" (San Francisco). Several of these pieces will be recorded in the US in 2009. More information about them is available on Scottish Voices.
His orchestral piece "Into the Shores of Light" (inspired by poems of Australian poet Mark O'Connor) was released by ERM in Virginia in 2007. Since 1990, he has been based in Glasgow. Before that, he was Head of Composition at the Sydney Conservatorium (1980-1990), and taught at LaTrobe University (1975-1980). He was born in Geelong in 1943.
Compositions by Graham Hair appear on

Michael Kieran Harvey plays new music for keyboard. Featuring the works of Graham Hair, Douglas Knehans, Martin Friedel, Richard Meale and Hilda Paredes.
Composer

Michael Kieran Harvey, piano. The first disc traces the influence of the Liszt B minor Sonata on three early 20th Century composers: Rachmaninov, Ravel and Skryabin. The second features contemporary music by Australian composer Carl Vine.
Composer
This CD that demonstrates the musical and cultural bridges built by the academic staff and postgraduate students at the School of Music-Conservatorium at Monash University, and their colleagues in other parts of Australia, Korea and Romania.
Composer