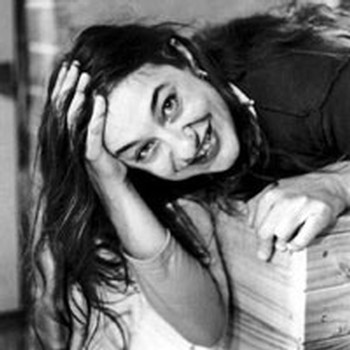 Hope Csutoros
Composer and violinist Hope Csutoros is the founding performer of improvising quartet, DeFLOCKeD and is the principle violinist with the David Chesworth Ensemble.
Hope Csutoros studied classical violin from the age of ten and received a scholarship to study at the Budapest Franz Liszt Academy of Music in Hungary where she also took part in the International Bartok Seminar and the Kodaly Institute Festival of Music. On returning to Australia, she attended the Victorian College of the Arts to study composition and improvisation.
Hope is a founding performer of the improvising and composing string quartet DeFLOCKeD, who debuted their own works at the 1997 Melbourne International Festival. She is also the principal violinist with the David Chesworth Ensemble, and has performed with the Gavin Bryars Ensemble. Hope has also played with the band My Friend the Chocolate Cake since its inception in 1989.
The Jenny Game Ensemble provides an opportunity for musicians from a variety of backgrounds to collaborate. In addition to jazz, the musicians involved work in classical, improvised, folk, popular and experimental musical styles.

Featuring an impressive lineup of musicians, including the ARIA-winning pianist, Andrea Keller, guitarist Steve Magnusson and percussionist extraordinaire, Peter Neville, Jacinta's Song is the new CD from multi-saxophonist / composer Jenny Game-Lopata.
Performer: Violin