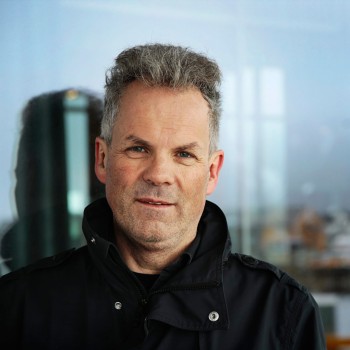 Jan Gunnar Hoff
Jan Gunnar Hoff is a Norwegian composer/pianist who has two compositions on the Elysian Fields CD 'Fika'.
Jan Gunnar Hoff (Born 1958) was born and lives in Bodø, Norway, a town of some 50,000 residents just above the Arctic Circle. He has a global reputation as a pianist and composer and is a Grammy-nominated performer. Jan Gunnar describes himself as standing at a point of intersection between his classical music background and the genres of jazz, folk, funk, and rock. He has released 20 albums and written 250 works as a composer, soloist and co-leader. He is an official Steinway and Sons Artist. Known for his expressive, flowing melodies and versatility, Hoff is one of Norway's most prominent and esteemed jazz artists. Professionally he wears a multitude of different hats as a jazz-fusion pianist, synth player, composer, accompanist, arranger, and educator.
'I was deeply honoured when the Australian group Elysian Fields chose to record two of my compositions on their new album FIKA. I am especially proud that the opening tune on FIKA is my piece LIVING. This unique ensemble create a universal sound that is very inspiring to listen to and I am sure their music can reach out to many groups of listeners. Elysian Fields deserve a broad attention for their album FIKA!' (Jan Gunnar Hoff)
Compositions by Jan Gunnar Hoff appear on

FIKA is the latest recording from crossover ensemble Elysian Fields: beautiful music that plays and sings to the gathering of friends with food and fine conversation!
Composer