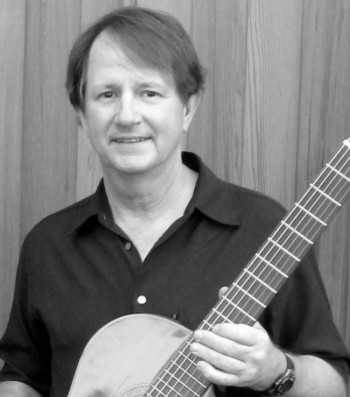 Jim Ferguson
Cited as a "Californian guitar supremo" by the Belfast Telegraph, Jim Ferguson has had a long and varied musical career.
His compositions for classical guitar are being performed internationally and are included in anthologies by virtuosos like concert artists Xuefei Yang, Charles Postlewate, and others. Celebrated conductor/guitarist JoAnn Falletta referred to his music as "haunting and unforgettable." Four Monsters, along with his suite Film Noir: Four Scenes, salute dark films from the 1930s to 1950s. Meredith Connie's nuanced performance of Four Monsters is a world premiere recording. www.fergusonguitar.com.
Compositions by Jim Ferguson appear on

Made for young and old, Meredith Connie's performances on this CD have enchanted audiences across two continents, evoking fantastical worlds and appealing to classical and non-classical, guitar and non-guitar based audiences.
Composer