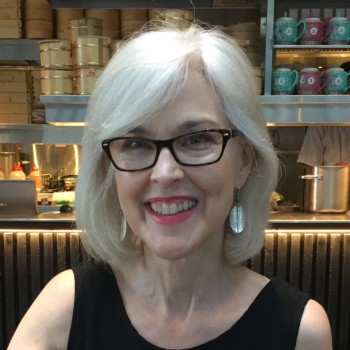 Linda Verrier
Canadian-born Linda Verrier graduated from the Royal Northern College of Music, in Manchester, and has had her music played and recorded in the UK, US and Australia and broadcast on the Australian Broadcasting Corporation (ABC).
Writing about one of her previous compositions (recorded by the BBC Philharmonic) Pan Magazine (UK) wrote "The Great River, is a powerful tone poem for orchestra…emotionally charged…[with] shimmering percussion...Verrier's writing…a bold and overflowing love letter for the natural world". ABC Classic FM's Damien Beaumont said about another of her pieces (Fleeting): "A wonderful work by Linda Verrier…the solo flute weaves a series of fragmented dreams together with a plaintive and evocative bird call. This is a chamber work of an intimate nature, searching for the unworldly".
Linda is also known as a flute player and has performed in North America, the UK and Europe, both as a soloist and as a professional orchestral player. Linda has been described as "highly accomplished…[and] graceful and fluid" by the UK newspaper The Daily Telegraph. She was a prize-winner in the prestigious flute competition held by the National Flute Association of America.
Compositions by Linda Verrier appear on

The third release in this series from Derek Jones, Flute Perspectives 3 continues to convey the synergy of the fascinating and varied Australian classical flute repertoire, with new works Jones has commissioned, some of them being recorded for the for the first time on this album.
Composer