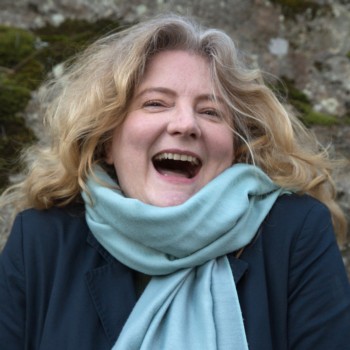 Lisa Stewart
Born in Sydney, Lisa began the violin with Suzuki teachers Hiroko Primrose, Yasuki Nakamura and violist William Primrose. At 11 she was playing solos in Japan, the USA and New Zealand. With tutelage from Christopher Kimber, Lisa won multiple national competitions.
Lisa worked with the Australian Chamber Orchestra and Sydney Symphony Orchestra before going to Germany to study with Prof Igor Ozim and the Amadeus String Quartet. Lisa performed worldwide as a soloist, duo, chamber music musician and concertmaster before returning to Australia in 2001. During Lisa's time abroad she recorded solo and orchestral recordings for Capriccio, EMI, Naxos and Teldec with, amongst others, Concerto Köln, Kölner Kammerorchester and as guest 3rd concertmaster with the London Philharmonic Orchestra.
Returning to Sydney in 2001, Lisa was inited to perform as Guest Concertmaster of the Opera Australia Orchestra, West Australian Symphony and Tasmanian Symphony Orchestras. Lisa studied fine arts at the National Art School with residencies at Arthur Boyd's Bunndanon in collaboration with Ironwood.
Lisa is an established illustrator with numerous books published through Scholastic Press, Penguin Random House, Hachette and HarperCollins.
Founded in 2010, Acacia Quartet has won great respect for its versatile and inventive programs. "Acacia Quartet performed so well that at times they seem like only one instrument, such is their clarity and unison." (City News Canberra)

Acacia Quartet presents a program of quartets by Mozart, Dvorak, and Australian composer Alice Chance.
Performer: Violin