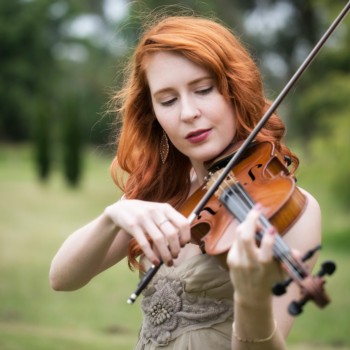 Madeleine Antoine
Albany-born Violinist Madeleine Antoine completed a Bachelor of Music at the West Australian Academy of Performing Arts in 2010. She since studied at the Prague Conservatory of Music and at The University of Western Australia.
Madeleine performs with the Perth Symphony Orchestra, as a soloist and with contemporary bands based in Boorloo (Perth). She has toured throughout Canada, China and Europe, and featured as soloist on tour with the WA Ballet.
Her practice spans many genres, including classical, pop and rock, as a member of the electric string quartet INNEKA, Selfless Orchestra, Babayaga, and Fieldsy. She has collaborated with Australian composers commissioning and recording modern compositions. Recording highlights include Arvo Pärt's 'Fratres', debut records with Selfless Orchestra and Babayaga, collaborating with songwriters and her own solo compositions. Madeleine has a keen interest in musical performance as a means by which to highlight issues of social and environmental justice.
Madeleine Antoine is featured on the following titles

Composers have long been inspired by the idea that we are not separate from nature but part of it and music can speak from that innate part of us. Award-winning composer Rebecca Erin Smith's piece is both a connection to and a reflection on natural landscapes. It features violinist Madeleine Antoine and pianist Setsu Masuda.
Performer: Violin