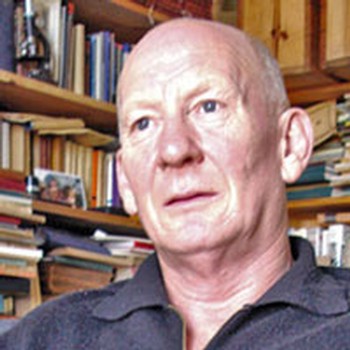 Martin Friedel
Martin Friedel came to Australia with his family from Germany as a child in the 1950s. His family settled in Narbethong, a small saw milling settlement on the Great Dividing Range in Victoria and he went on to complete degrees in physics and mathematics and a PhD in chemistry from Melbourne University.
Concurrently, he studied piano with Victor Stephenson and later, conducting with Robert Rosen.
Friedel's early reputation in the 1970s was established in theatre. In the 1970s he composed and directed for productions at the Pram Factory, Melbourne Theatre Company and other major Australian theatre companies. Working in the theatre with playwrights focussed his interest on the relation between words and music and he has composed six chamber operas, four large scale cantatas and other choral works, many using his own texts including some based on themes from science.
Since 1985, the Melbourne based ASTRA has premiered many of his chamber and vocal compositions, most recently the instrumental septet Invisible Landscapes (2008). Some of the pieces in The School of Natural Philosophy were first performed in ASTRA concerts as part of his cantatas.
Since the 1980s Friedel has supported an independent existence by composing for film and television, creating over sixty TV and film sound tracks for BBC, French and US television, ABC and SBS He has received two AFI nominations and international awards including an Emmy.
Compositions by Martin Friedel appear on

A collection of music reflecting the art of Mona – eclectic, surreal and powerful. Michael Kieran Harvey performs new works by seven Australian composers.
Composer

Michael Kieran Harvey plays new music for keyboard. Featuring the works of Graham Hair, Douglas Knehans, Martin Friedel, Richard Meale and Hilda Paredes.
Composer