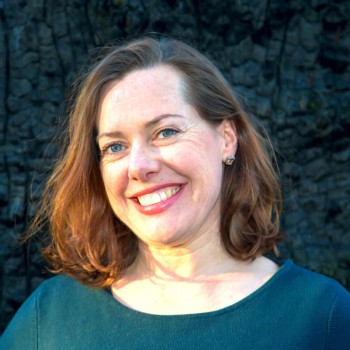 Myee Clohessy
Myee Clohessy grew up in the Southern Highlands of NSW and was lucky to begin violin lessons with Ernest Llewellyn when she was ten. By the age of eighteen Myee had won several competitions including the QYO National Youth Concerto Competition.
She furthered her violin studies in Hong Kong with Alice Waten at the Academy of Performing Arts before moving to London to study with Prof. David Takeno at the Guildhall School of Music & Drama. During these years Myee was joint 1st Prize Winner of the Royal Overseas League Competition and performed in many of the world's great concerts halls as Concertmaster of the Jeunesses Musicales World Orchestra.
In 1994 Myee moved to Norway where she played with the Trondheim Symphony Orchestra, as both Principal 2nd Violin and Assistant Concertmaster. She became Artistic Leader of the Arctimus Piano Quintet and as a member of the Norwegian Baroque Orchestra, played at festivals in Schleswig-Holstein, Bremen, Lucerne, Frankfurt, Oslo and Bergen.
Since returning to Australia in 2003, Myee toured and recorded with the Australian Chamber Orchestra, Australian Brandenburg Orchestra and Pinchgut Opera. In 2010 she became a founding member of Acacia Quartet and recorded for Vexations840, ABC Classics and Fine Music 102.5 FM. More recently, Myee became Artistic Director of the Bowral Autumn Music Festival in 2015 and formed the Highlands Music Collective and The Roma Strings for young musicians in 2019.
Founded in 2010, Acacia Quartet has won great respect for its versatile and inventive programs. "Acacia Quartet performed so well that at times they seem like only one instrument, such is their clarity and unison." (City News Canberra)

A program of quartets by Mozart, Dvorak, and Australian composer Alice Chance performed with the brilliance Acacia Quartet is known for. Enjoyable on every level.
Performer: Violin