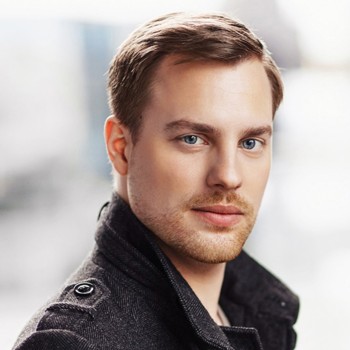 Nathan Lay
Nathan Lay completed his Bachelor of Music at the Melba Conservatorium of Music in 2008, and has since established a career in the Melbourne opera, oratorio, and concert scene. He has won the National Liederfest, Australian Music Events' Opera Scholar of the Year, the Royal Melbourne Philharmonic Aria, and placed 3rd in the Herald Sun Aria.
Nathan also won the 2016 Australian International Opera Award. This prestigious prize allowed him the opportunity to study with highly acclaimed international tenor Dennis O'Neill at the Wales International Academy of Voice, whilst undertaking a Master of Arts in Advanced Vocal Studies.
Nathan has performed with Opera Australia, Melbourne Opera, Sydney Chamber Opera, the Royal Melbourne Philharmonic, the Tasmanian Symphony Orchestra, and extensively with Victorian Opera including completing their Developing Artist Program/Master of Music (Opera Performance) in conjunction with The University of Melbourne.
In March 2017, Nathan was involved in the inaugural release on the new Australian Sony Masterworks label. The album, titled Remembrance, features songs and poems in memory of the soldiers that fought in World War One, with Nathan featuring on ten tracks. Later that year, Nathan made his first appearance with Sydney Chamber Opera as 'Tarquinius' in their production of Britten's The Rape of Lucretia. This production was performed again in 2018 in Hobart as a part of the Dark Mofo festival.
Back in 2013, Nathan performed the role of Bunyip Bluegum in Victorian Opera's world premiere of The Magic Pudding – The Opera. He and the rest of the cast received a Green Room Award for Best Opera Ensemble, and in 2018 he reprised his role in a re-run of this award-winning show. He then worked with Opera Australia touring Victorian schools with their production of By the Light of the Moon (The Owl and the Pussycat). In late 2018 Nathan joined popular Australian classical crossover group The Ten Tenors, and toured with them for two months around the USA.
Nathan Lay is featured on the following titles

For this recording of Winterreise, Op. 89 (D.911), pianist Brian Chapman has prepared a new English translation, and as accompanist, with baritone Nathan Lay, recorded the entire song cycle in both English and German on two CDs. The set is presented with a lavish 56 book presentation featuring 24 paintings created by artist Lucy Chapman especially for this release.
Performer: Baritone