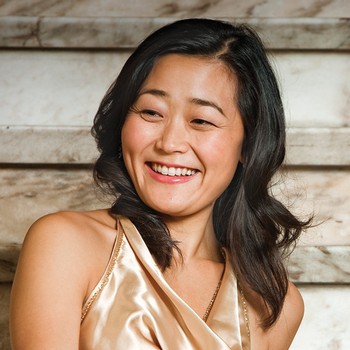 Natsuko Yoshimoto
Born in Japan, Natsuko Yoshimoto began playing the violin at the age of three. She studied at the Yehudi Menuhin School and Royal Northern College of Music in England and the Curtis Institute of Music in Philadephia. She received direct guidance and teaching under Lord Menuhin and Wen Zhou Li. She has won many awards and prizes in international competitions including the Gold Medal
in both the prestigious 1994 Shell/London Symphony Orchestra Competition and the Orchestra Ensemble Kanazawa Award. In 2007 Natsuko was presented with the Iwaki Award for outstanding achievement as a Japanese artist. In great demand as a soloist, she has appeared with many world renowned orchestras.
Natsuko is currently the Concertmaster with the Adelaide Symphony Orchestra. She was the leader of the Australian String
Quartet and then the Grainger Quartet until the end of 2008. She has given many world premieres of works by Australia's most prominent composers and has recorded for Virgin Classics, ABC Classics, Melba Records and Tall Poppies. Natsuko plays on a Nicolo Amati dated 1650.
Natsuko Yoshimoto appears on

Performer: violin
A collection of Michael Kieran Harvey's compositions from 2007-2013 ranging in mood from the relatively serious to cheerful pastiche. Harvey is joined by the very brightest young instrumentalists Australia has to offer.