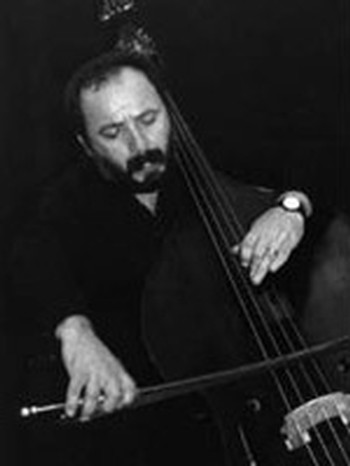 Nick Tsiavos
Nick Tsiavos studied the classical double bass canon at the Victorian College of the Arts. He developed an interest in contemporary bass technique while studying with noted bassist Dr Burt Turetsky.
His further study was under the virtuoso bassist Francois Rabbath in Paris. He worked with the noted jazz groups such as The Tony Hicks Quartet and the Vince Jones Quintet, and played with the contemporary music ensemble ELISION. He has also worked with Viriditas, Alchemy and Interactive Performance Space Ensemble. He is the musical director and founder of the group Jouissance, which focuses on the exploration of the dialogue between contemporary thought and ancient chant. His original music for solo bass was recorded on the CD All that is Solid Melts into Air which has been broadcast on New Music Australia (ABC Classic FM), The Planet (ABC RN) and Hybrid (3PBS FM).

Nick Tsiavos appears on

This new CD features the diverse works of six Australian composers that have taken Asian instruments and voices beyond the boundaries of their own traditions. From dan tranh to sheng, from shakuhachi to erhu, this fascinating recording is cross-cultural music at its best.
Performer: Bass