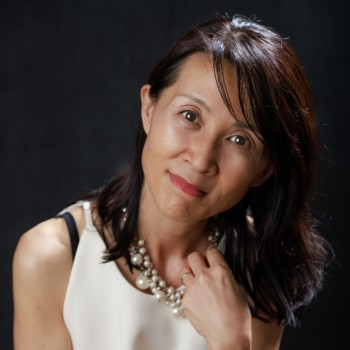 Setsu Masuda
Setsu Masuda started piano at the age of 5 in Japan and did training privately under late Professor Mr. Arai of Toho Gakuen School of Music in Tokyo. Since being awarded the Licentiate of Music Diploma in Australia under the guidance of Dr. Adam Pinto, she has enjoyed performing in a variety of chamber music contexts and toured in Japan, Singapore, Sydney, Melbourne, Brisbane and WA.
Her special interest to collaborate with artists from various disciplines saw her performing many collaborative concerts with a novelist,
a visual artist, a flower artist, ballet dancers and a sommelier. Setsu is an artistic director of her own intimate chamber music series "Roses and Hearts" which has attracted many international, interstate and local musicians since 2012.
She released her first original composition album 'Rondo' in 2021.
Setsu Masuda is featured on the following titles

Composers have long been inspired by the idea that we are not separate from nature but part of it and music can speak from that innate part of us. Award-winning composer Rebecca Erin Smith's piece is both a connection to and a reflection on natural landscapes. It features violinist Madeleine Antoine and pianist Setsu Masuda.
Performer: Piano