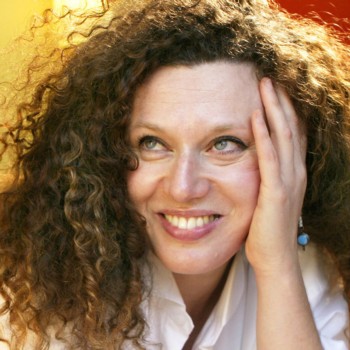 Sonya Lifschitz
Praised by the New York Times and The Age for her "dynamic" and "powerful" performances, and by the Woodstock Times for her "miraculous keyboard technique and musicianship", Ukrainian-born pianist Sonya Lifschitz is internationally recognised as one of Australia's most innovative, fearless and fiercely creative musical voices.
In 2015-2017 seasons, Sonya made a critically-acclaimed solo debut in one of New York's most prestigious concert series, the BargeMusic, with other highlights including a piano duo tour of the USA with renowned pianist Lisa Moore; solo and chamber music performances at the Banff Centre (Canada), the Melbourne Recital Centre's Salon: Solo, Local Heroes and Spotlight series, City Recital Hall Angel Place, and the Melbourne (MIAF), Adelaide (AF), Canberra (CIMF), Darwin, Port Fairy, Metropolis, MONAFOMA, St. John's Feast of Music and Australian Piano Duo Festivals. Her recent performance of the world premiere "Stalin's Piano" by Robert Davidson at the Canberra International Music Festival received a 4.5 stars review in the Limelight Magazine, and a recent performance of Larry Sitsky's piano trio, Sandakan, commissioned by her ensemble Press, Play, received the Melbourne Recital Centre's Contemporary Masters Award for the best performance of new work. Sonya's performances are regularly broadcast by ABC Classic FM, ABC Radio National, and 3MBS and she has appeared on radio in interviews with Andrew Ford and Margaret Throsby.
Sonya is increasingly active as a music curator and director, pushing to expand the existing parameters of performance culture and concert experience in Australia. In 2015 she curated, directed, and performed in a critically-acclaimed multi-disciplinary project (Canzone) for the Melbourne Festival, working at the intersection of visual art, music, and animated projections. Last year, as a Fellow at the Australian National Academy of Music, Sonya directed and performed a large-scale multimedia project featuring all four books of George Crumb's Makrokosmos, reflecting her commitment to innovative and creative concert presentation and community engagement. A fierce advocate for new music, Sonya has commissioned and premiered numerous large-scale works by composers such as Larry Sitsky, Kate Neal, Robert Davidson, Damian Barbeler, Steve Adams, and Anthony Lyons. A passionate collaborator, she has worked with some of Australia's top performers, including Lisa Moore, Stephen Emmerson, Joe Chindamo, Miwako Abe, Caroline Henbest, Vanessa Tomlinson, Topology, the Kransky Sisters, Christine Johnston, and members of the Flinders Quartet, Australian Chamber Orchestra, Melbourne Symphony and Queensland Symphony Orchestras.
Sonya debuted with the Melbourne Symphony Orchestra at age 18, performing Rachmaninoff's Second Piano Concerto, broadcast on ABC Classic FM and SBS television. She has been a soloist with the Melbourne Symphony, Israel Symphony, John Hopkins Symphony, Western Australia Youth Symphony, Melbourne Symphonia, and Marroondah Symphony orchestras and has performed extensively in Australia, United States, Israel, Switzerland, Italy and England.
A Fulbright Scholar, Sonya studied under the legendary pianist-conductor Leon Fleisher at the Peabody Conservatory of Music (John Hopkins University, USA) and holds a PhD in performance from the University of Melbourne. Sonya is currently a Lecturer in Music Performance at the University of New South Wales and is a regular ABC Classic FM presenter.
Sonya Lifschitz is featured on the following titles

Performer: piano
Life Cycle traces the emotional journey of impending motherhood through the music of highly regarded composer Emily Hall and the words of acclaimed poet Toby Litt. It's presented by Gian Slater (vocals), Sonya Lifschitz (piano), Zoe Knighton (cello)