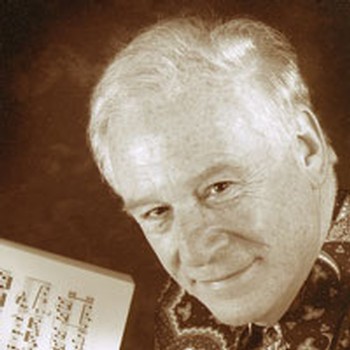 Stephen Savage
Stephen Savage has been associated with the teaching programmes of the Australian National Academy since its inception, and performs and teaches overseas frequently and extensively, travelling particularly to the UK and to many places in Asia.
He is Honorary Associate Professor to the Royal College of Music during his visits there. His recordings include Tippett's Piano Sonatas, Smalley's Accord, with the composer, works by Andrew Ford (with the Griffith University Ensemble) and an acclaimed CD of the last three Sonatas of Beethoven.
The Australian pianist Stephen Savage was born in England and after early training with Dorothy Hesse, studied with Bruno Seidlhofer at the Wiener Akadamie and Cyril Smith at the Royal College of Music, London, where he became his teaching assistant immediately after graduating.
Two years later Stephen Savage was appointed the youngest Professor of Piano at the RCM at a time when he was also becoming established as a concert pianist, with frequent appearances at the Wigmore and Queen Elizabeth halls, and for the BBC, including live broadcasts in the prestigious Tuesday Invitation Concerts.
He appeared in concerto performances with Sir Adrian Boult, David Atherton and Andrew Davis and became known for his insight into a wide range of music, including new compositions. He is the dedicatee of major works by Justin Connolly and Roger Smalley, whose Accord for two pianos he premiered with the composer.
In 1982 Stephen Savage came to Australia, and was soon appointed Head of Keyboard Studies at the Queensland Conservatorium, Griffith University. This Department is now regarded as the most progressive in Australia, and attracts fine piano talent from overseas as well as locally. He became established as a distinguished teacher and performer in Australia, appearing with the symphony orchestras of Adelaide, Sydney, Tasmania and Queensland, with the Queensland Philharmonic Orchestra, and at the Festivals of Sydney, Perth and Brisbane.
He was given special permission from the composer to be the first pianist following Krystian Zimerman to perform the Lutoslawski concerto, and he organised and performed a week-long festival of the works of Sir Michael Tippett during the composer's last Australian visit in 1990. This remains the largest event of its kind to be mounted in Australia.
He also founded and conducted the Griffith University Ensemble, and has been active throughout his career in introducing student ensembles to a wide range of the most important music of the last century. He founded the Kawai Keyboard Series in Brisbane in 1998, which is now the largest and most comprehensive recital series in Australia.
Stephen Savage is featured on the following titles

A very special disc, featuring Mussorgsky's Pictures at an Exhibition, Liszt's 'Two Legends' and Debussy's less commonly played 'Masques', 'd'un cahier d'esquisses' as well as the well known 'L'isle joyeuse'.
Performer: Piano
Producer