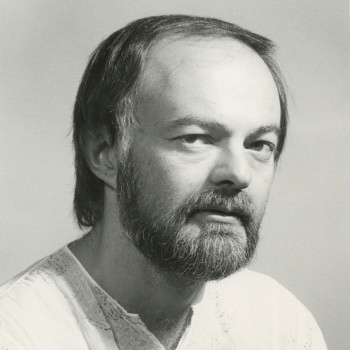 William Bower
Lute-player William Bower has achieved a substantial reputation in Australia and New Zealand both as a performer and as a teacher. A feature of William Bower's playing is that his technique and interpretation is based on accurate historical studies extending over ten years.
In 1966, after studying guitar with Sadie Bishop in Melbourne, William left Australia to gain further experience in Europe. 1970 he was one of the first students to be accepted for study of the lute at the Royal College of Music, London, under Diana Poulton and received a three year grant from the Inner London Education authority. On completion of this course he was awarded a further grant for a year's advanced study of the baroque lute. Part of that year was spent in Cologne in private study with renowned lutenist Michael Schaeffer.
William returned to Australia in 1975, and has performed regularly as a concert, TV, radio and recording soloist, accompanist and continuo player. He has appeared with orchestras and early music ensembles in England, Australia, New Zealand, Mexico, France and Germany, and given concerts, master classes and lectures in Australia,New Zealand, Indonesia, Thailand, Malaysia and Japan, where in 1992 he gave concerts in Japanese Sister Cities of New Zealand.
In 1996 he was a guest of the Chinese People's Association for Friendship with Foreign Countries, performing in Beijing, Xiamen, Ghuongzhou and Hong Kong.
His teaching activities have included four Lute Society Summer schools in Cheltenham, England and 23 years as Artist/Teacher at Victoria University, Wellington. During this time he has been an examiner of guitar for the Australian Music Examination Board for New Zealand and South East Asia, and played guitar and composed in the Gypsy jazz style.
William Bower is featured on the following titles

William Bower, performs music for solo lute by composers Lauffensteiner, Weiss, Mesangeau and Gallot.
Performer: Lute