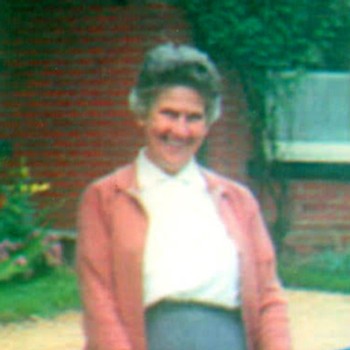 Zoë McHenry
A pianist and music teacher, Zoë McHenry (1901-1971) was employed by the ABC's 'Kindergaten of the Air', as a pianist.
Recognising the dearth of appropriate music for children's activities, Zoë began to compose for the program. She published several books of music and songs for kindergarten, travelling to London in 1962 to record. Her music is still recorded and used today, including on the ABC's 'Play School'.
Anne Dreyer (1905-2001) was presenter of 'Kindergarten of the Air' starting in 1943 (just two years after the program commenced). She endeared herself to children and parents throughout Australia through her tri-weekly broadcasts. 'Kindergarten of the Air' was an Australian program, but listened to by children throughout the British Commonwealth. Anne anchored the program for 10 years, returning to the ABC in 1963 until 1965 when it was transferred to television as 'Play School'. Anne Dreyer was recognised as one of Australia's progressive authorities on pre-school education.
In an introduction to one of Zoë McHenry's songbooks, Anne Dreyer wrote: "I have been privileged in having Miss McHenry for my pianist in ordinary Kindergarten work, as well as in 'Kindergarten of the Air', where I have used her music extensively. The melodious simplicity and charm of these little songs and rhythms, together with the wise choice of subjects, shows Miss McHenry's real understanding of the musical needs of very young children."
Compositions by Zoë McHenry appear on

Composer
Many of these songs will be remembered from the ABC's famous "Kindergarten of the Air" radio program. The 25 songs are relevant to a child's day, beginning at dawn and ending at bed-time.