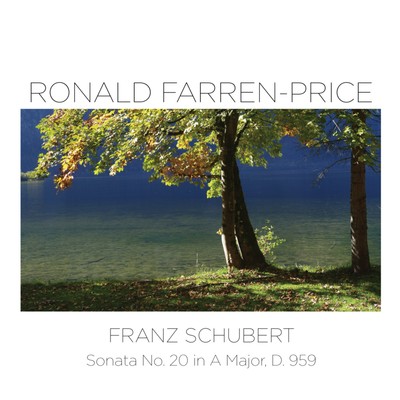 Franz Schubert: Sonata No. 20 in A Major, D. 959
Artist

Ronald Farren-Price "... a sensitive artist and a virtuoso of top rank ... he demonstrated a perfect balance between the sound and the expression of the music ... definitely a pianist of great distinction."
Track Listing
Sonata No. 20 in A Major, D. 959 Franz Schubert

Allegro (A major)
Andantino (F sharp minor)
Scherzo, Allegro vivace (A major)
Rondo, Allegretto (A major)
Performers
Composer

Franz Peter Schubert was an Austrian composer. Today, Schubert is admired as one of the leading exponents of the early Romantic era in music and he remains one of the most frequently performed composers.
Where to buy
Franz Schubert: Sonata No. 20 in A Major, D. 959 can be purchased online through Buywell Just Classical or the Australian Music Centre which both offer secure online ordering.
This title is also available in (or can be ordered through) many fine music retailers across Australia including Readings.
Product details
List price

$20.00 AUD

Release date

March 2018

Copyright

© 2018 Move Records

Phonogram

℗ 2018 Move Records

Category

Catalogue number

MD 3431

Barcode

EAN 9314574343120