Intuition
Intuition, by renowned Italian guitarist/composer Rosario De Marco captures the warmth and passion of the Southern European lands, taking elements from flamenco, jazz, classical, folk and popular music.
Guitarist-composer Rosario De Marco is renowned throughout Italy for his arrangements and performances of Neapolitan and popular music. The music of his debut CD for Move Records, Intuition, captures the warmth and passion of the Southern European lands, taking elements from flamenco, jazz, classical, folk and popular music.
Artist

Renowned Italian guitarist-composer Rosario De Marco has performed live as well as for national TV and radio. Through his United World Music project, some of Australia's leading jazz musicians have also been involved in performances of Rosario's music.
Press quotes
"I love the mellowness of the album with all its various fusions of flamenco, classical and folk ... The finger/fretwork is excellent!"
— Tony Bates, 3WBC FM
"Those who enjoy guitar music that flows like a cooling stream over the soul should hear this session ... This music relaxes the listener and enhances immediate pleasures no matter how passive."
— Michael Foster, Canberra Times
"Rosario takes you from breath to life to wonder in this guitar album. He caresses the classical so well it speaks gratly, and tells of his own stylings ... Rosario's guitar sang the way I like guitars to sing."
— Bill Freeland, Maverick USA
"Passionate and inspired guitar playing ... Rosario has recorded a truly distinctive CD that clearly establishes him as a member of the upper echelon of creative guitarists."
Read full review
— Norman L. Beberman, guitarnation.com
"It is always a pleasure to get CDs with so much emotion in solo instrumental music - Rosario can entertain with giving an insight into his (musical) soul!"
Read full review
— Christian Moll, Folkworld
"Irresistable ... there are some really excellent compositions on this CD ... Rosario De Marco is a master guitarist ... The longer you listen to the CD as a whole, the more melody is revealed ... Quite enchanting."
Read full review
— Lawrence Brazier, Jazz Now
"With a mixture of different musical inspirations, Rosario creates his own personal and highly melodious style."
— Lloyd Brady, Southern FM
"Rosario proves himself to be not only a more than capable guitarist, but also a fine composer ... Beautifully recorded, with pristine clarity which underlines the delicate nature of this music. If you enjoy music that is quiet, delicate and reflective then this is certainly the recording for you."
— Greg Fisher, Jazz Views
"you can feel the musical heat of the Mediterranean landscapes ... full of passion and romanticism ... reminiscent of John Williams in Sky."
— Rafa Dorado, Mugen Audio Magazine, Germany
Audio previews
Track Listing
Performers
Where to buy
Intuition is available for download from the iTunes Music Store.
It's available for streaming through Apple Music.
Intuition is available as as CD. It can be purchased online through Buywell Music or the Australian Music Centre which both offer secure online ordering.
Move CDs can be ordered through music retailers across Australia including Readings.
Product details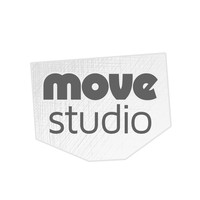 Recorded at the Move Records Studio, Melbourne Australia.
List price

$25.00 AUD

Total playing time

51 minutes 10 seconds

Engineer

Thomas Grubb


Venue

Move Records Studio


Release date

2001

Copyright

© 2001 Move Records

Phonogram

℗ 2001 Move Records

Categories

Catalogue number

MD 3241

Barcode

EAN 9314574324129