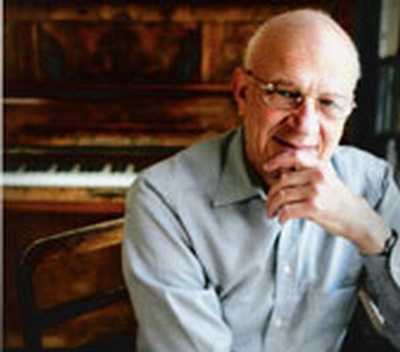 30 August 2013
Art Music Awards 2013: 'Buoyed Up' speech by George Dreyfus
The 85-year-old Dreyfus AM received the Award for Distinguished Services to Australian Music (as determined by the APRA Board of Writer and Publisher Directors) for his long career as a composer of operas, symphonies, chamber works and scores for over 60 film and television productions. George Dreyfus's son, violinist and composer Jonathan Dreyfus, took part in a musical tribute to his father - another son, Federal Attorney-General Mark Dreyfus QC was also present.
'Buoyed up. Thank you APRA, AMC, for the award - I feel completely buoyed up'. This is how composer George Dreyfus, a skilled and down-to-earth orator, began his acceptance speech at Monday night's Art Music Awards ceremony. Characteristically honest and punctuated with moments of self-deprecating humor, the speech will be remembered as one of the most engaging in the history of the Awards, its underlying message the artist's need for support by colleagues as well as by society at large.
Listen to George's speech here http://cdn.australianmusiccentre.com.au/audio/GD_speech.mp3
Further reading

One of Australia's best known composers, especially the theme from the TV series "Rush", George Dreyfus was recently awarded a the Order of Merit of the Federal Republic of Germany at the Victorian Parliament House, for services to music.