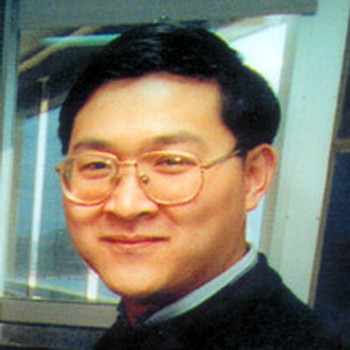 Adrian Tien
Adrian Tien has been a regular carillon recitalist at the National Carillon in Canberra, Australia. He has also arranged and composed for the unique instrument.
Adrian Tien was born in Taiwan but grew up in Australia from an early age. He holds Post Graduate degrees in music (piano and musicology) and linguistics from the Australian National University in Canberra.
He studied with Bernard Winsemius at the Netherlands Carillon School in 1998 and became the only living Australian to have obtained final diploma from that institution. In addition, Adrian is also a full carillonneur member with the Guild of Carillonneurs in North America.
Adrian's diverse interests are not only in playing the standard carillon repertoire but also arranging and composing for the carillon; his recent works include the 'Three Japanese Songs' (1996), 'Prelude and Fugue' (1997), and 'Sonata on Latin-American motifs' (1998). The first of these works have been premiered at two World Carillon Federation meetings in Aschaffenburg, Germany and at Mechelen, Belgium.
Amongst his list of achievements and awards, Adrian's most recent accolades include: First-prize winner, international carillon competition at Winschoten (organised by the Netherlands Carillon Guild); Queen's Young Achiever, Queen Elizabeth II Silver Jubilee Trust 1997; Recipient, Netherlands Government Scholarship 1997 for cultural exchange between Australia and the Netherlands; Nominee, Young Canberra Citizen of the Year 1997; and recipient, Austrian Government Scholarship 1997 for musicological research in Vienna.
Adrian Tien is featured on the following titles

Adrian Tien takes the Australia's National Carillon in Canberra through its paces with a beautifully varied programme including Bach, Gershwin, and music from today's finest carillon composers.
Performer: Carillon