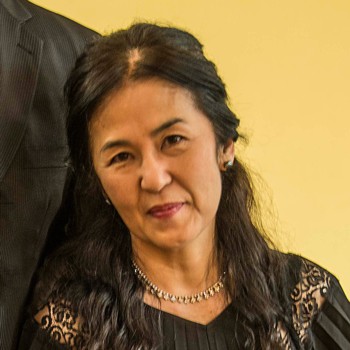 Akemi Schubert
Akemi Schubert is a sought after teacher, chamber musician and accompanist and is an official accompanist at the Melbourne Conservatorium of Music, Melbourne University.
Akemi Schubert was born in Tokyo, Japan and began piano lessons at age 3. She graduated from the prestigious Musashino Music College in Tokyo and studied further in Chicago with Deborah Sobol of the Chicago Chamber Musicians in 1990 Akemi attended the chamber music classes of clarinettists John Bruce Yeh (Chicago Symphony Orchestra) and Michel Arringnon (Professor- Paris Conservatoire). As a member of the Melbourne chamber music ensemble "Ensemblinx", she has appeared regularly in recital and in live broadcast for the ABC "Sunday Live" series and for 3MBS. In 2011 she appeared at the Australian Clarinet and Saxophone Festival in Melbourne performing with cellist Josephine Vains and clarinettists Robert Schubert, Jeremy Reynolds from the USA and David Thomas (Melbourne Symphony Orchestra Principal Clarinet) at the Melbourne Recital Centre.
Performing as

A series of catchy short pieces composed for clarinet and string quartet, and piano by Julian Yu. Often playful, these pieces are based on oddly familiar classical themes. Chinese folksongs, Dvorak and Mozart are also featured. The track titles will give you some idea of what to expect.
Performer: Piano