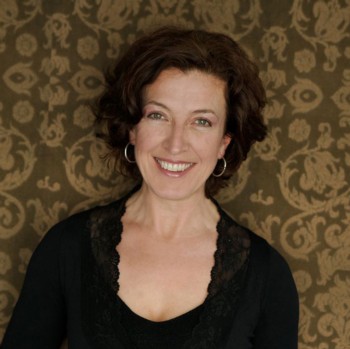 Alison Morgan
Soprano Alison Morgan is one of Australia's foremost interpreters of contemporary classical vocal music, with a career spanning more than 25 years.
A talented musician from an early age, she began her musical life as a chorister in Surrey, England, emigrating to Perth as a teenager and later completing a music degree from Queensland Conservatorium. Moving to Sydney in 1989, Alison quickly established herself as both chorister and soloist, with a penchant for singing demanding, often virtuosic music. Since then, she has performed as a soloist with numerous orchestras and ensembles, among them Sydney Symphony Orchestra, The Australian Ballet, The Song Company, Ensemble Offspring and Synergy. Alison is a founding member of both Pinchgut Opera chorus and professional choir Cantillation, with whom she continues to perform and record regularly. 
Driven by her passion for modern vocal music, Alison became co-artistic director of Halcyon in 1998, where she has been instrumental in commissioning, performing and recording a significant portion of the entire body of Australian vocal chamber music written since 2000. She has been a longstanding advocate for new vocal music within her community, working as performer, colleague, mentor, vocal teacher and coach to promote the vocal music of living composers. 
Alison appears on numerous CDs with Halcyon, Pinchgut Opera and Cantillation (ABC Classic FM).
Alison Morgan is featured on the following titles

Threading the Light was composed between 2008 and 2012, as the cornerstone of a PhD in composition. Motivated by its world premiere by The Cooperative in 2022 and having waited 10 years for its release, Felicity Wilcox now presents this very personal, ethereal, strongly symbolic, and emotionally charged work.
Performer: soprano
Alison Morgan is a member of

Regarded as a leading light in the field of new music, Halcyon presents stunning performances of vocal chamber music from around the world, with a special emphasis on Australian content.