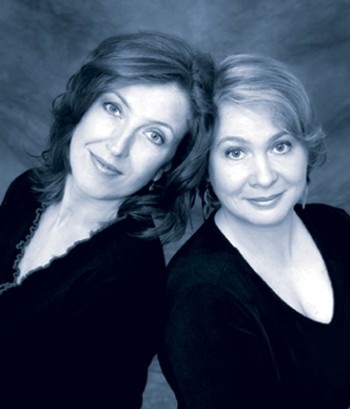 Halcyon
Regarded as a leading light in the field of new music, Halcyon presents stunning performances of vocal chamber music from around the world, with a special emphasis on Australian content.
Founded by intrepid singers Alison Morgan and Jenny Duck-Chong, over the past 19 years the ensemble has commissioned many works for voice and instruments, performing new repertoire around Australia at music festivals, through its own concert series and at industry events including the prestigious Paul Lowin Awards, where it has been acknowledged as a powerful influence on the growth of this repertoire and associated on many occasions with short-listed and winning pieces.
Halcyon is a tireless mentor to emerging musicians and composers, presenting concerts and workshops on vocal writing and contemporary Australian repertoire to secondary school music students, tertiary composition and vocal students and their teachers both locally and at interstate institutions.
Now directed solely by Jenny Duck-Chong, Halcyon continues to bring vocal chamber music works to a wide audience through concert programs, educational workshops and presentations and their YouTube channel. A growing number of their commissions and other important Australian works are now available as studio recordings through Move, Tall Poppies, Wirripang and their own self-releases. Cool Black is Halcyon's debut studio CD.
Halcyon is featured on the following titles

Inspired by the work of writers Apolilnaire, Lorca and Hardarson, Cool Black features three contrasting chamber song cycles from the visionary mind of composer Rosalind Page, performed by Halcyon.
Performer
Halcyon also appears on

The chamber music of Katy Abbott. Her chamber works span her career to date and are perhaps the best example of her capacity to immediately engage the audience in an evocative sound world.
Performer
Members of Halcyon

With a career spanning more than twenty-five years, mezzo-soprano Jenny Duck-Chong has established herself as a versatile and intelligent musician with extensive experience in a broad range of classical repertoire.

Soprano Alison Morgan is one of Australia's foremost interpreters of contemporary classical vocal music, with a career spanning more than 25 years.