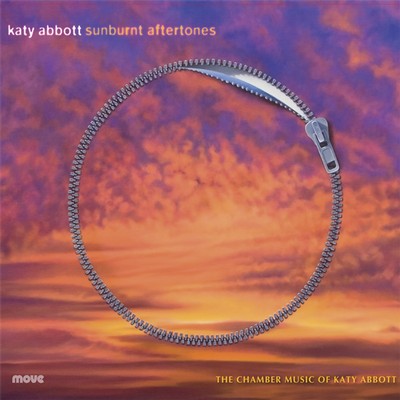 sunburnt aftertones
The chamber music of Katy Abbott. Her chamber works span her career to date and are perhaps the best example of her capacity to immediately engage the audience in an evocative sound world.
Each one has a strong sense of place or person, crafted with assertive clarity. Human qualities of beauty, melancholy and satire radiate from pieces like Multisonics and No Ordinary Traveller while her landscapes shimmer with heat waves (Sunburnt Aftertones) or resound with calls to prayer (Egyptian Wish). This is poetic, assertive music that is jubilantly of its time. Rosalind Appleby, music critic and author, 2010.
Artist

Katy Abbott's music is refreshingly genuine. She is part of a new wave of composers who emerged after the style wars that dominated Australian music in the nineties and her music has no hint of either forced intellectualism or fluffy popularism.
Press quote
"This is evocative and jubilant music of its time"
— Rosalind Appleby, music critic and author
Audio previews
Track Listing
Performers
Where to buy
sunburnt aftertones can be purchased online through Buywell Just Classical or the Australian Music Centre which both offer secure online ordering.
This title is also available in (or can be ordered through) many fine music retailers across Australia, including Thomas', Discurio and Readings.
Product details
List price

$25.00 AUD

Total playing time

67 minutes 44 seconds

Categories

Catalogue number

MCD 441

Barcode

EAN 9314574044126