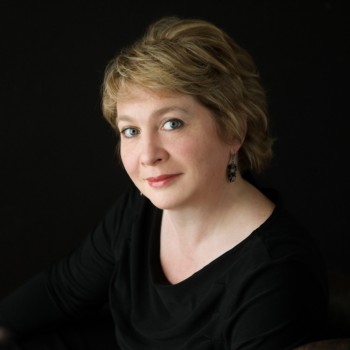 Jenny Duck-Chong
With a career spanning more than twenty-five years, mezzo-soprano Jenny Duck-Chong has established herself as a versatile and intelligent musician with extensive experience in a broad range of classical repertoire.
She has worked on stage and in the studio with a diverse range of Sydney's finest ensembles, including Opera Australia, Pinchgut Opera, The Song Company, Cantillation, Sydney Symphony Orchestra, Sydney Philharmonia Choirs, Synergy Percussion, the Renaissance Players and the Kevin Hunt Jazz Trio and toured and performed within Australia, Europe and Asia.
Also an avid recitalist, she presents regular recitals of art song and chamber music. In the studio, Jenny has been a featured soloist and ensemble singer in film and TV scores and on numerous CD recordings by Cantillation, Pinchgut Opera, The Song Company, The Renaissance Players, Halcyon and others.
She is the artistic director of highly acclaimed new music ensemble Halcyon, with whom she has been active in commissioning, premiering and performing Australian and international repertoire of the highest calibre for the last nineteen years. A passionate advocate of vocal chamber music Jenny has run classes, seminars and workshops for secondary and tertiary students and staff and has built relationships with composers, performers and institutions in Australia and around the globe.
Jenny Duck-Chong is featured on the following titles

Threading the Light was composed between 2008 and 2012, as the cornerstone of a PhD in composition. Motivated by its world premiere by The Cooperative in 2022 and having waited 10 years for its release, Felicity Wilcox now presents this very personal, ethereal, strongly symbolic, and emotionally charged work.
Performer: contralto
Jenny Duck-Chong is a member of

Regarded as a leading light in the field of new music, Halcyon presents stunning performances of vocal chamber music from around the world, with a special emphasis on Australian content.