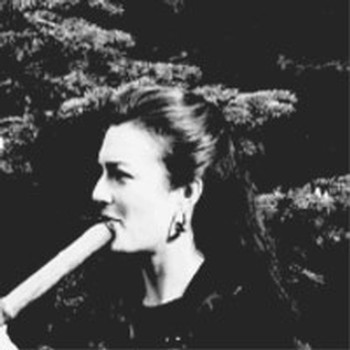 Anne Norman
Anne Norman is a performer, improvisor, composer and teacher of shakuhachi currently residing in Melbourne and working as a freelance artist in music-theatre productions, solo and collaborative recitals, broadcasts and recording work.
She is also working on a PhD on the intercultural reception of shakuhachi through the Department of Japanese Studies at Monash University.
Following 14 years of training on western flute (B. Mus Univ. of Melb.). Anne took up the shakuhachi in 1986 whilst living in Japan. In 1988 she returned to Australia to complete a Masters in Ethnomusicology at Monash, followed by a further two year period in Japan funded by a grant from the Japanese Government, enabling her to further her studies of shakuhachi performance at the Tokyo University of Fine Art and Music. Anne's teachers are Nakamura Shindo of the Ueda school in Kobe, Tajima Tadashi of the Watazumi-do tradition in Osaka, and Yamaguchi Goro of the Kinko school in Tokyo.
Anne has performed both in Japan and Australia with a wide range of performance artists including musicians trained in traditional and contemporary Japanese music. European art music, jazz, avant-garde and musicians of various other cultural heritages. Anne has composed, improvised and performed music for theatre and dance, and has collaborated with visual artists and poets.
In 1993, Anne collaborated on a CD entitled 'Jouissance' which explores a recontextualisation of the music of Hildegard and Abelard through the interweaving of Gregorian chant with the sounds of shakuhachi, double bass, Buddhist bells and other percussion. Anne is artistic coordinator of the group Nadoya, currently working on a hybrid arts production involving a fusion of music and movement art (neo-butoh) with interactive technology, funded by the Australia Council for the Arts.
Artist's website: annenorman.com
Anne Norman is featured on the following titles

Flutes of two worlds. Performing on shakuhachi, baroque flute and recorder, these two inspiring performers - renowned in their own fields - join forces to present a magical display of virtuosic delights and evocative sound-scapes.
Performer: Shakuhachi
Composer
Compositions by Anne Norman also appear on
Cross-cultural music by Australian composers. The latest CD from Le Tuan Hung, featuring compositions by respected Australian composers and performers including Ros Bandt, Brigid Burke, Warren Burt and Deborah Kayser, was nominated for a 2005 ARIA Award.
Performer: Shakuhachi
Composer

This new CD features the diverse works of six Australian composers that have taken Asian instruments and voices beyond the boundaries of their own traditions. From dan tranh to sheng, from shakuhachi to erhu, this fascinating recording is cross-cultural music at its best.
Performer: Flute
Composer