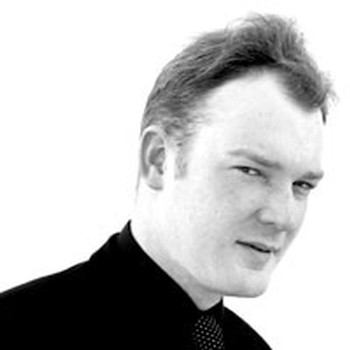 Anthony Smith
Anthony graduated from the ANU in 2000. He was appointed pianist at The Casals Academy of Music in 2003.
Anthony Smith graduated from the ANU School of Music with Bachelor of Music, First Class Honours in 2000. Majoring in piano performance, his principal teachers were Gabor Rozsa and Susanne Powell. While there, he was the recipient of numerous prizes, including the Sir Geoffrey Yeend Honours Scholarship, the Winifred Burston Prize and other prizes for accompaniment and chamber music. Other studies within the degree programme included conducting, fortepiano and Alexander Technique.
Since graduation, Anthony has focused on collaborative work. In addition to his long-standing collaboration with clarinetist Nicole Canham, he has formed a duo, ChAnt sans paroles, with cellist Charlotte Winslade. Anthony has also held official accompanist positions with many different organizations, and there is always strong demand for his skills in the Canberra region. He has been a preferred accompanist at the ANU School of Music since graduation.
Anthony was appointed Pianist at The Casals Academy of Music in 2003. As well as teaching his ever-growing piano studio there, he features in almost every concert of the Academy's celebrated Faculty Recital Series.
Anthony Smith appears on

Music for clarinet and piano by composers Poulenc, Carmichael, Benjamin, Cahuzac, Debussy, Stanhope, Brumby, Cahuzac and Francois. Nicole spent a year in Paris studying at the Versailles Conservatoire.
Performer