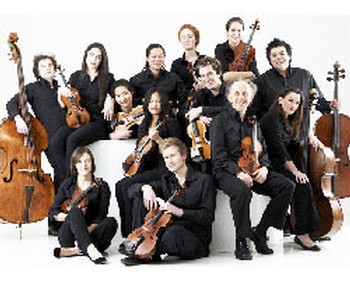 Australia Pro Arte Chamber Orchestra
Australia Pro Arte Chamber Orchestra was an Australian chamber orchestra based in Melbourne, Victoria, active in the 1990s and 2000s. With APA, experience the emotionally engrossing and intellectually inspiring works of the baroque era, sprinkled with works of today that celebrate and relate to life as we know it.
The Pro Arte Model promotes plurality, breadth and depth in talent. The Core Group comprises players who were among the brightest talents of the new generation and includes soloists and leaders of some of the most exciting Australian chamber ensembles to have emerged on the local and international scene in recent times.
The orchestra changed its name to Melbourne Chamber Orchestra around 2009.
Australia Pro Arte Chamber Orchestra is featured on the following titles

Unique orchestral arrangements of Pictures at an Exhibition, Gliere's Coloratura Concerto for Oboe and Orchestra, Glinka's The Nighingale, and two movements from Tchaikovsky's The Seasons.
Performer