Pictures at an Exhibition: Reflected and Refracted
Unique orchestral arrangements of Pictures at an Exhibition, Gliere's Coloratura Concerto for Oboe and Orchestra, Glinka's The Nighingale, and two movements from Tchaikovsky's The Seasons.
Mussorgsky wrote his piano suite Pictures at an Exhibition in 1874. By the year 2000 Mussorgsky's work had already been arranged for orchestra by over 70 different composers, to say nothing of the numerous non-orchestral arrangements.

The version on this CD is a new unique one for chamber orchestra by Australian-Chinese composer Julian Yu. A Japanese critic has said of Yu's arrangement: "Ravel's position is unshakeable, but from an intellectual point of view, this new arrangement surpasses that of Ravel".
The uniqueness of Yu's version is due at least in part to his background in Chinese music with its refined elegance and its tradition of ornamentation, of 'making something new from the old'. He does not aim for grandeur but contrast, and gives himself the freedom to diverge from and develop Mussorgsky's original ideas. His orchestration is rich and varied, with a refinement of timbre often heard in chamber music and in Chinese instrumental music. The pentatonic nature of Mussorgsksy's Promenade theme lends itself to oriental treatment, and in one spot Yu even breaks into fragments of a well-known Chinese melody, Han Tian Lei. But mostly the oriental influence occurs on a subtle level.
This version is far more than clever copying. Yu uses solo instruments to represent characters: Yu has added a newly composed viola cadenza in the last occurrence of the Promenade. Samuel Goldenberg, the rich Jew, is portrayed by solo double bass, the poor Jew by the clarinet, and the children playing in the Tuillerie Gardens by the xylophone.
Sometimes several instruments each take one note of the melody, which they sustain to create an artificial echo such as might be heard in a large cathedral.
Yu achieves a highly original sound through the traditional method of hocket (distribution of the notes of a melody between two or more players). Often the effect is heightened by Webern-like pointillism, resulting in big jumps in pitch albeit here in a tonal context.
Often throughout the work a specific sound effect is used to convey a certain image. A few examples are the tone clusters with crescendo and trombone glissandi describing the straining of the oxen pulling the cart in Bydlo; the parallel major and minor second intervals imitating the high-pitched voices of children arguing and bickering in the Tuileries; and the pitchless sound of rushing air and rhythmic pitchless tonguing describing the witch flying over the forest at night in Babayaga.
There are many new elements in this piece, most notably the inclusion of snatches of the Chinese melody Han Tian Lei in the Promenade, and a new layer of chords creating a mysterious sound in the Catacombes. In With the Dead in a Dead Language, the celesta plays a few tinkling arpeggio notes to convey the glowing of the skulls, and the whole work concludes with a peal of bell chimes.
Reinhold Gliere wrote his Concerto for Coloratura Soprano and Orchestra in 1942-43, and the piece was premiered in Moscow in May 1943. Yu's new version is for oboe and string orchestra. Yu writes: "I first heard this piece on an old 78 rpm record when I was in my first year as a student at the Conservatorium in Beijing, where we had access to a lot of music from the Soviet Union. Whereas most European music left me cold, I was very moved by the melodic beauty of this piece, and in 1982 I made a piano reduction from the orchestral score for recital purposes, as we had no access to a piano version. After migrating to Australia in 1985, I discovered that almost nobody here knew this piece, and it was impossible to find a recording in the shops. Only recently has it gradually become known in the Western world. My arrangement is mostly loyal to the original, except for the short cadenza just before the end of the second movement."
Julian Yu's arrangement of Glinka's The Nightingale is for oboe and strings using the first three variations from Glinka's piano work, followed by a fourth variation by Yu himself, in which the beautiful melodic line is played twice by the strings with the oboe playing an active, contrasting bird-like melody.
Barcarolle for June and Troika for November from Tchaikovsky's The Seasons here use the same instrumental forces and style as Pictures at an Exhibition.
Artist

Australia Pro Arte Chamber Orchestra was an Australian chamber orchestra based in Melbourne, Victoria, active in the 1990s and 2000s. With APA, experience the emotionally engrossing and intellectually inspiring works of the baroque era, sprinkled with works of today that celebrate and relate to life as we know it.
Press quotes
"exquisitely refined orchestration ... with a spacious and well-balanced recording, Jeffrey Crellin and his musicians bring us a brilliant performance ... two Tchaikovsky morsels, also splendidly played ... an irresistible disc, complemented by excellent booklet notes"
— John Barns, 3MBS Libretto Magazine
"His arrangement is full of musical jokes ... one striking effect after another"
— Andrew Ford, ABC-RN
"Julian Yu's colourful and imaginative orchestrations of Russian classics make for some fascinating listening."
— Tony Way, The Age - Green Guide
"Appealing selection of works, original ideas, excellent performance"
— Phil Vendy, 2MBS Fine Music magazine
"This mix of the familiar and the unfamiliar, both in musical terms, is well thought out, sensitive and beautifully realised"
— Kenneth Page, Limelight Magazine
""an astonishing disc: imaginative, resourceful, colourful, different""
— David Bollard, Music Forum Magazine
Audio previews
Track Listing
Pictures at an Exhibition Modest Mussorgsky Arr: Julian Yu

Promenade 1:31
Gnomes 2:34
Promenade :48
The Old Castle 4:15
Promenade :27
Tuileries - Children's Dispute After Play 1:04
Bydlo 2:34
Promenade :39
Ballet of the Unhatched Chicks 1:14
Samuel Goldenberg and Schmuyle 2:35
Promenade :53
The Market in Limoges - Astounding News 1:36
The Catacombs - Roman Sepulchre 1:51
Talking with the Dead in the Language of the Dead 1:52
The Hut on Chickens' Legs: Baba Yaga 2:45
The Great Gate of Kiev 5:20

Coloratura Concerto for Oboe and String Orchestra Reinhold Glière Arr: Julian Yu

First Movement 8:25
Second Movement 5:41
The Nightingale Mikhail Glinka Arr: Julian Yu 6:35

The Seasons, Op. 37a Piotr Ilyich Tchaikovsky Arr: Julian Yu

No. 6, June - Barcarolle 5:27
No. 10, October - Autumn Song 4:44
Performers
Composers
Where to buy
Pictures at an Exhibition: Reflected and Refracted is available for download from the iTunes Music Store.
It's available for streaming through Apple Music.
Pictures at an Exhibition: Reflected and Refracted is available as as CD. It can be purchased online through Buywell Music or the Australian Music Centre which both offer secure online ordering.
Move CDs can be ordered through music retailers across Australia including Readings.
Product details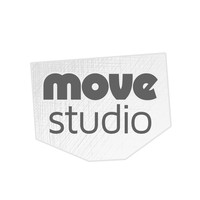 Recorded at the Move Records Studio, Melbourne Australia.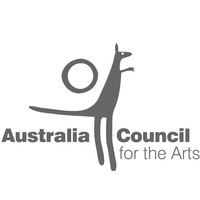 This recording project has been assisted by the Commonwealth Government through the Australia Council, its arts funding and advisory body.
List price

$25.00 AUD

Total playing time

62 minutes 50 seconds

Contributor

Benjamin Thomas
Jeffrey Crellin


Engineer

Martin Wright


Venue

BMW Edge (all except track 19)
Huntingtower School (track 19)
Move Records Studio


Thanks to

Australia Council


Release date

May 2008

Copyright

© 2008 Move Records

Phonogram

℗ 2008 Move Records

Categories

Catalogue number

MD 3312

Barcode

EAN 9314574331226