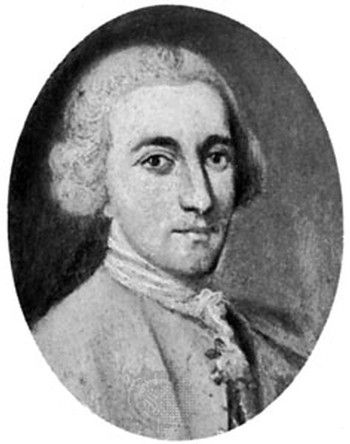 Baldassare Galuppi
Baldassare Galuppi (18 October 1706 – 3 January 1785) was an Italian composer, born on the island of Burano in the Venetian Republic. He achieved international success, spending periods of his career in London and Saint Petersburg, but his main base remained Venice, where he held a succession of leading appointments.
In his early career Galuppi made a modest success in opera seria, but from the 1740s, together with the playwright and librettist Carlo Goldoni, he became famous throughout Europe for his comic operas in the new dramma giocoso style. To the succeeding generation of composers he was known as "the father of comic opera". Some of his mature opere serie, for which his librettists included the poet and dramatist Metastasio, were also widely popular.
After Galuppi's death his music was largely forgotten. His name was brought back to public notice by the English poet Robert Browning's 1855 poem "A Toccata of Galuppi's", but this did not restore the composer's work to the general repertoire. Some of Galuppi's pieces were occasionally performed in the 200 years after his death, but it was not until the last years of the 20th century that his works were extensively revived in live performance and on record.
Compositions by Baldassare Galuppi appear on

Roger Heagney plays one of the last harpsichords (made in 1963) by the French Pleyel piano company, which was founded in 1807 and continued to make pianos until its doors were closed for the last time in 2014. The Pleyel 'Concert Grand Harpsichord' has a unique sound and variety of colours controlled by a set of seven pedals.
Composer

Douglas Lawrence and the Manila Chamber Orchestra. Manila's suburb of Las Piñas boasts the world's only organ with pipes made from bamboo. As well as demonstrating the full potential of the instrument with different solo pieces and Handel's Organ Concerto in G minor, Douglas Lawrence interviews the organ's restorer.
Composer