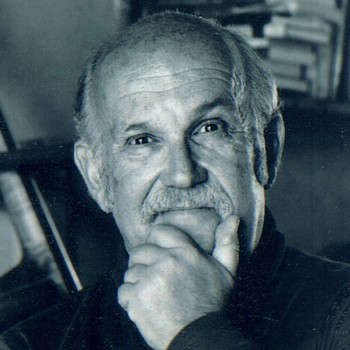 Bert Turetzky
Bertram Turetzky (b. 14 February 1933) is a contemporary American double bass (contrabass) soloist, teacher, and author of The Contemporary Contrabass (1974, 1989), a book that looked at a number of new and interesting ways of playing the double bass including featuring it as a solo performance vehicle with no other instrumental accompaniment.
Since the end of World War II, the contrabass has emerged from it's traditional orchestral role to assume the position of an im­portant solo instrument. This marked rise in interest in the contrabass can be traced to it's im­portance in jazz and the development of new performance techniques. Bertram Turetzky has been a key figure in the renaissance of the contrabass and since 1955 more than 300 new works have been written for, performed by and recorded by him, making him the most frequently recorded contrabass soloist in America. In fact, Bertram Turetzky is one of the few performers, in all of music history to have single-handedly created a large and impressive repertory of music for his instrument.
Turetzky's concert career includes a multitude of role performances at concerts and festivals in music centers of the world: New York, London, Paris, Warsaw, Los Angeles, Stockholm, and Berlin. On the basis of his now classic book, Turetzky was named co-editor of the prestigious series The New Instrumentation, published by the University of California press.
Bertram Turetzky is professor of music at the University of California, San Diego, where he spends a major part of each year in residence.
Bert Turetzky is featured on the following titles

This CD is a collection of some of the most extraordinary musical improvisations ever recorded. Composer, pianist, champion of new music, Keith Humble, and amazing American double bass player Bertram Turetzky recorded this set in 1986.
Performer
Composer