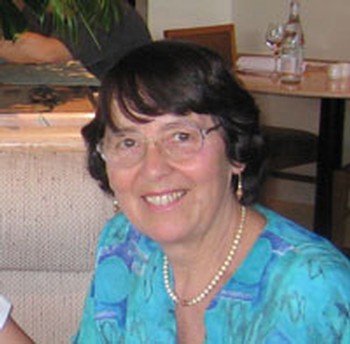 Christa Rumsey
Christa Rumsey was born in Vienna, Austria in 1943. In 1961 she became a student of the renowned organist, conductor and composer Anton Heiller at the Vienna Academy of Music and the Performing Arts, and graduated in Organ Performance in 1966.
In the same year she moved to Australia and married organist David Rumsey from Sydney. After two years in Adelaide she moved to Sydney where she established a private teaching practice. In 1976 she became organist and music director at the Anglican church of St Albans, Epping and in the following year joined the staff of the Sydney Conservatorium.
In 1980 she moved to Adelaide with her two daughters to take up a position as lecturer in organ at the Flinders Street School of Music and also became a part time teacher at the University of Adelaide's music department, the Elder Conservatorium. She retired from full time work in 1998 but continues teaching part time, both privately and at the Elder Conservatorium.
Christa Rumsey has played recitals all over Australia, as well as in a number of European countries. She has given master classes at many Australian organ festivals, has appeared with the SSO and ASO as a soloist, and has occasionally been active as a broadcaster for the ABC. Christa Rumsey has been the President of the Organ Music Society of Adelaide for 20 years.
Christa Rumsey appears on

This CD contains historic recordings made during the inaugural recital series in 1979 when the organ was launched.
Performer: Organ