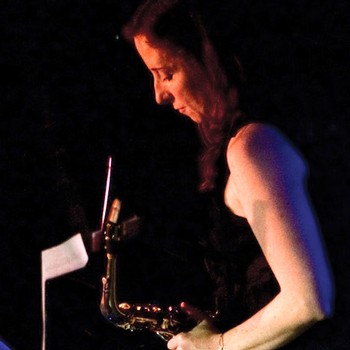 Christina Leonard
Christina is committed to expanding the repertoire of music for saxophone and is highly involved in the arrangement and concert promotion of music in new frameworks.
She has performed many solo and ensemble recitals and made recordings and broadcasts for both 2MBS and ABC Classic FM. Christina has recorded a Baroque CD with harpist Marshall McGuire and Danny Yeadon, cello and another of original tango repertoire with her Saxophone Quartet 'Compass', and guest artists Marcello Maio, piano accordion and Julian Curwin, guitar.
Christina has also performed and recorded with the Sonic Art Ensemble and the Alpha Ensemble and is a permanent casual with the Sydney Symphony and the Australian Opera Ballet Orchestras.
In 1995, Christina was awarded a Queens trust Scholarship to complete a postgraduate degree in Advanced Instrumental Studies at the Guildhall School of Music and Drama, London. On her return to Sydney, Christina completed her Masters of Music in performance at the Sydney Conservatorium of Music and since 2008 holds the position of Lecturer in Saxophone.
Christina is the founder and Artistic Director of the chamber ensemble 'The Collective'. 'The Collective' performed and recorded for the ABC. Christina is a core member of the Sydney Soloists.
Christina Leonard is featured on the following titles

The vision for this project was to use the music of Piazzolla, Ginastera and Guastavino as a launching point, to exploit the improvisatory nature of the genre and to rebuild the music from its bare elements to a work that gives equal emphasis to both the piano and saxophone.