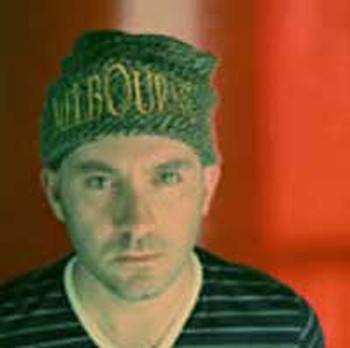 David Chisholm
David was awarded the French-Australian Chamber of Commerce and Industry 2005 French Flair Award for his collaboration with revered poet Yves Bonnefoy on the song cycle the beginning and the end of the snow.
He also received National Young Achiever of the Year in 1994 for his work as a producer and composer, after graduating from the University of Wollongong in 1992 with a Distinction in Musical Composition. He has studied under Andrew Schultz, Andrew Ford, Barry Connyngham, Brenton Broadstock. He is an Associate Composer of the Australian Music Centre and a member of the Music Council of Australia.
David was Chair of Melbourne Fringe from December 2003- March 2005, following tenure as a board member since mid-2001 and currently sits on the Cultural Affairs Advisory Board for City of Melbourne with whom he is also Chair of the Cultural Venues Programming Reference Group, and a member of the Marketing Advisory Board. He is also a member of the Arts Development and Annual Presentation Funding Panels for Arts Victoria and a graduate of the Cranlana Programme Colloquia.
Since 2003 David has taught Cultural Studies at Centre for Ideas, Victorian College of the Arts.
Orchestral works since 2001 include pierre boulez a la discothéque, The Illusion of the End (after jean baudrillard) and the muster-book of the dynamical systems collective. The latter two have been performed by Tasmanian Symphony Orchestra and broadcast nationally on ABC Classic FM. The Illusion of the End. David's olivier messiaen is dead and buried: a secular requiem was a major work for organ with soprano commissioned by City of Melbourne in 2002, also broadcast on ABC Classic FM.
His theatre scores include shrunk: music from The Shrinking Ledge (2002 Helpmann nomination for Best Original Score), Cazerine Barry's sprung for Vitalstatistiks (Melbourne Festival, Adelaide Festival Centre, Sydney Opera House and Perth Institute of Contemporary Art) and The Call (Melbourne Festival/Playbox). In 2004 David collaborated with Koorie Sound Artist and Historian Genevieve Grieves on the installation piece, DIG: A Sonic Excavation presented in the Cato Street Car Park, Prahran for the Journey Festival.
2005 saw David compose his third short film score, Real Gold for Director Blake Osborn, a digitally integrated theatre score Insurgency directed by Cazerine Barry, a micro-opera One Final Oration directed by Susie Dee, conducted by Timothy Phillips for MUHT to text by Angus Cerini, and one fifth of his epic song cycle the beginning and the end of the snow. This section of the cycle was developed in Paris with Arts Victoria, Australia Council and EGIDE support and presented to great acclaim in the On the Edge of Sunset Series for Melbourne International Arts Festival 2005 of which David was new music curator. Most recently David composed the installation soundtrack for No Cure with Berlin artist Boris Eldagsen.
David is Composer in Residence for BalletLab in 2006/07 creating a 80 minute electro-acoustic score for Origami for its premiere season and tour, a development project Brindabella with musicians Richard Haynes and Genevieve Lacey, and a work for harp and electronics for Marshall McGuire to choreographer Phillip Adams' Platinum for The Australian Ballet's 2006 Bodytorque series.
Artist's website: davidchisholm.com
David Chisholm is featured on the following titles

Music from BalletLab's "Origami" which premiered on 13 July 2006 in Melbourne. Music created by David Chisholm, with some tracks played by Silo Quartet. This score was nominated for the 2006 Green Room Awards.
Performer
Composer