Origami
Music from BalletLab's "Origami" which premiered on 13 July 2006 in Melbourne. Music created by David Chisholm, with some tracks played by Silo Quartet. This score was nominated for the 2006 Green Room Awards.
The ancient art of Japanese paper folding, origami, is the title for and inspiration behind this new dance performance by artistic director, choreographer and founder of Ballet Lab, Philip Adams. The music for this production was composed by David Chisholm, and performed by the Silo Quartet.
The work was performed at the Sydney Opera House in August and there were plans to stage it in San Francisco in 2008.
The CD also includes four short animations by Rhian Hinkley.
"Origami explores the possible dialogue between dance, visual art, and choreographic design. The starting point for David Chisholm's music for Origami is the European grouping of the string quartet. The structure of the music is built as if opening up one giant fold, like a reverse origami, flattening out the memory of the paper, not to erase it, but to create a place from whence it is possible to begin again."
- Phillip Adams, Choreographer
Artists

David was awarded the French-Australian Chamber of Commerce and Industry 2005 French Flair Award for his collaboration with revered poet Yves Bonnefoy on the song cycle the beginning and the end of the snow.

Silo String Quartet was founded by cellist and composer Caerwen Martin in 1998. Their influences include Kronos String Quartet, Contemporary Australian, Asian and American repertoire.
Press quotes
"David Chisholm's accompanying score ranges from luscious to dissonant, played mostly by a string quartet with a strong Japanese flavour."
— Chloe Smethurst, The Age
"Composer David Chisholm's score is beautiful, grinding, intense and sometimes even more violent than the accompanying choreography."
— Brooke Pitts-Hill, The Blurb
"the original music of composer David Chisholm played by a stringed quartet over synthesised sounds is quite riveting. The score's often dissonant tone commands attention and enhances the pieces being performed."
— Jennifer Frances, THE PROGRAM
Audio previews
Track Listing
Performers
Where to buy
Origami is available for download from the iTunes Music Store.
It's available for streaming through Apple Music.
Origami is available as as CD. It can be purchased online through Buywell Music or the Australian Music Centre which both offer secure online ordering.
Move CDs can be ordered through music retailers across Australia including Readings.
Product details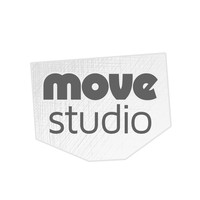 Recorded at the Move Records Studio, Melbourne Australia.
(tracks 6—9)
List price

$25.00 AUD

Total playing time

56 minutes 9 seconds

Venue

Move Records Studio (tracks 6—9)


Release date

2006

Copyright

© 2006 Move Records

Phonogram

℗ 2006 Move Records

Categories

Catalogue number

MD 3307

Barcode

EAN 9314574330724