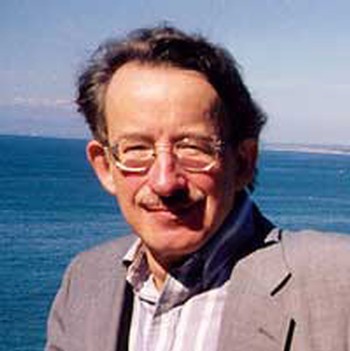 David Ward-Steinman
David Ward-Steinman is Professor of Music and Composer-in-Residence at San Diego State University, where he directs the Comprehensive Musicianship and graduate composition programs.
He has received many national awards for his compositions, as well as commissions from the Chicago Symphony Orchestra, Joffrey Ballet, San Diego Ballet, and other prominent ensembles and artists. His orchestral works have been performed by the Chicago Symphony, Japan Philharmonic, New Orleans Philharmonic, San Diego Symphony, Orchestra USA, and the Seattle Symphony, among others.
In 1968 he received the Outstanding Professor Award from the California State Universities and Colleges, and in 1992 an Outstanding Faculty Award from San Diego State University. In 1970-72 he was the Ford Foundation Composer-in-Residence for the Tampa Bay area of Florida; in the summer of 1986 he served as Composer-in-Residence at the Brevard Music Center in North Carolina; in 1986-87 he was appointed University Research Lecturer at San Diego State University, and spent 1989-90 in Australia under a Fulbright Senior Scholar Award, with residencies at the Victorian Centre for the Arts and La Trobe University in Melbourne.
He is the author of Toward a Comparative Structural Theory of the Arts and co-author of Comparative Anthology of Musical Forms. His music has been recorded on Harmonia Mundi, Crystal, CRI, ASUC-SCI, Advance, and Orion labels.
He holds degrees from Florida State University (BM cum laude), the University of Illinois (MM and DMA); he received the Kinley Memorial Fellowship from the University of Illinois for foreign study, was a post-doctoral Fellow at Princeton University in 1970, and attended the Summer Academy at IRCAM in Paris in 1995. His teachers included John Boda, Burrill Phillips, Darius Milhaud (Aspen), Milton Babbitt (Tanglewood), Nadia Boulanger (Paris), and Edward Kilenyi (piano).
David Ward-Steinman is featured on the following titles
In Memoriam features John Lewis' piece of the same name in a 4 hand version. Also included is the Suite for two pianos by Martial Solal and several other tracks including, Prologue, Skating in Central Park, Skyline, Under Capricorn, Poinciana, Milano and Epilogue.
Performer: Piano
Composer