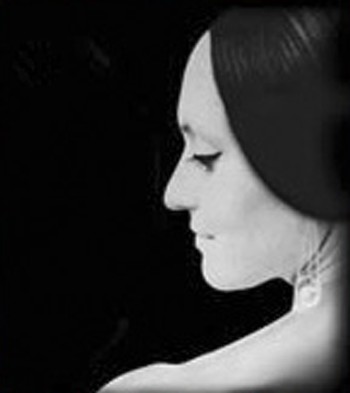 Deanna Blacher
Deanna Blacher, trained in the exacting discipline of the Spanish dance, has worked internationally as dancer and choreographer. She has also carved a remarkable niche as castanets virtuosa.
Numbers of composers have written and dedicated castanet concertos to her. An invitation by Zubin Mehta to perform as castanets soloist with the Israel Philharmonic Orchestra opened many career doors including a six-performance engagement with the Israel Chamber Orchestra and many concerts with the Israel Sinfonietta. She has performed with all the major orchestras in southern Africa, most frequently with conductor Enrique Garcia Asensio. In recital, piano partners have included Lamar Crowson, Thomas Rajna, Michael Isador, Michael Cole and, most recently, Cameron Roberts. Deanna Blacher has also performed as concerto soloist at London's Royal Festival Hall as well as with the Hague Philharmonic, the Tasmanian Symphony Orchestra, and the West Australian Symphony Orchestra.
Deanna Blacher has been guest teacher for Canada's Royal Winnipeg Ballet (at the University of Manitoba). Lectures on various aspects of the Spanish dance given at the universities of Cape Town and Witwatersrand (Johannesburg) have been published. She also gave lecture demonstration on Spanish dance at the University of Western Australia and in Canberra.
Since settling in Western Australia, Deanna Blacher has founded the Danza Viva Spanish Dance Academy and Company. She has also devised a graded Spanish dance examinations system which is administered by the Spanish Dance Institute, Inc. Candidates are examined in Australia, south-east Asia and Israel. For almost three decades, Deanna Blacher has taught Spanish dance at the West Australian Academy of Performing Arts (Edith Cowan University)
Recently, His Majesty King Juan Carlos of Spain granted Deanna Blacher the Cross of the Order of Civil Merit for services to Spanish dance. She is also the recipient of the Medal of the Order of Australia – and a Lifetime Achievement award by Ausdance.
Deanna Blacher is featured on the following titles

Two of Australia's most eminent interpreters of Spanish music, Deanna Blacher (castanets) and Cameron Roberts (piano), join forces in this spectacular duo arrangement of the 12 Danzas Españolas by Granados.
Performer: Castanets