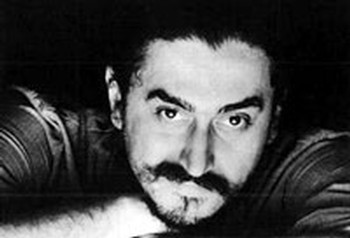 Egberto Gismonti
Over the last quarter century, the music of Egberto Gismonti has brought us, with its unique cultural baggage, an uncommon breadth. He draws on resources at once primitive" and "sophisticated," bringing those modes into question and shoring up issues, cultural priorities and biases.
Most importantly, his music is not so much a cause for dogmatic argument or stylistic Iconoclasm as it is a sensuous and probing organism, a body of work that continues to grow and change.
At root and underfoot, of course, is his homeland of Brazil. As legend - and fact -would have it, Gismonti's deep appreciation of his heritage came as a result of his leaving. A pianist by training, Gismonti studied with the famed pedagogue Nadia Boulanger in Paris, and it was at her urging to return home and investigate his own turf that Gismonti's explorations began in earnest. He delved deep in the resident culture of Choros, the samba school, and spent time with the Xingu Indians in the rainforest, all the while fashioning a distinctive voice as a guitarist.

Compositions by Egberto Gismonti appear on

Move's ARIA-nominated jazz duo again returns to the studio for their long awaited new album! This recording goes much further in terms of repertoire, and consequently extends the level of energy on the spirited pieces, and the level of expression on the gentler ones.
Composer