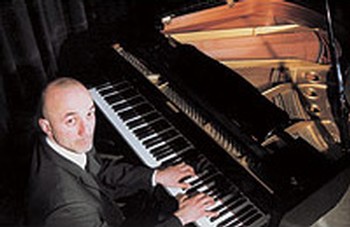 Enio Pozzebon
Pianist Enio Pozzebon has been a composer, performer and teacher in Melbourne's vibrant music scene for over fifteen years. He has performed throughout Australia in a variety of genres and settings.
Enio Pozzebon appears on

Quirky is the debut album featuring the up and coming young Melbourne saxophonist Pete Mitchell, his quartet and guest musicians playing ten original compositions varying in style, mood and tempo.
Performer