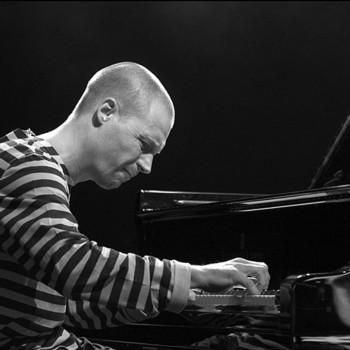 Esbjörn Svensson
Esbjörn Svensson (16 April 1964 – 14 June 2008) was a prominent Swedish jazz pianist/composer and founder of the Esbjörn Svensson Trio, commonly known as e.s.t.
He was educated at the Royal Stockholm Conservatorium and died aged 44 in a tragic scuba diving accident. e.s.t. was one of Europe's most successful jazz ensembles of all time – breaking through to jazz and pop charts across the globe and winning several important awards. Key albums include From Gagarin's Point Of View, Seven Days of Falling (2003), Viaticum (2005), and Tuesday Wonderland (2006). The band toured Australia twice. Their final album was recorded at Sydney's Studios 301 and released after Svensson's death.
Compositions by Esbjörn Svensson appear on

FIKA is the latest recording from crossover ensemble Elysian Fields: beautiful music that plays and sings to the gathering of friends with food and fine conversation!
Composer

Over its 15 year history The Marais Project has continuously pushed the boundaries of the viola da gamba repertoire whether in presenting the long neglected works of Marin Marais and his French baroque contemporaries or launching the electric viola da gamba in Australia.
Composer