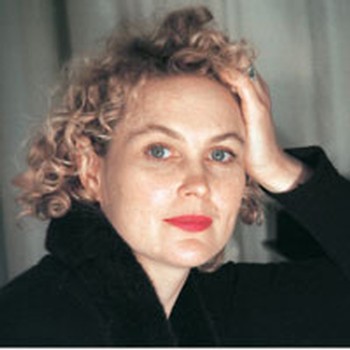 Gabriella Smart
Gabriella Smart is a passionate exponent of contemporary music, and has given award-winning premieres of Australian compositions.
In 2003 she performed solo recitals in the Melbourne International Festival and La Cite Internationale des Arts in Paris. She was invited to perform in the 2004 Ten Days on the Island Festival in Tasmania, after her critically acclaimed performances during the 2002 festival.
Gabriella studied with Eleonora Sivan at the Elder Conservatorium in Adelaide, and is grateful for Eleonora's continued inspiration and guidance. Gabriella is the recipient of various awards and fellowships. Her 1998 solo debut at the International Barossa Music Festival won a Sounds Australia award for best performance of an Australian work, and she has since enjoyed repeat appearances at the festival. In 2002 she was awarded a Fellowship from the South Australian Government.
Gabriella has performed widely throughout Australia, and in France, promoting the works of Australian composers. She has given international premieres of works by eminent composers Michael Nyman and Tan Dun. Gabriella continues to collaborate with many Australian composers, commissioning and premiering their works. She has given numerous live and recorded broadcasts for ABC Classic fm.
Her specialisation in contemporary music has seen her perform with the Adelaide Symphony Orchestra, the Australian Dance Theatre, Leigh Warren and Dancers, State Theatre of South Australia and Ihos Experimental Theatre Troupe. Gabriella founded Soundstream Contemporary Music Ensemble in 1996. Soundstream has toured nationally, premiering works by international and Australian composers. Gabriella teaches at the Elder Conservatorium, University of Adelaide.
Artist's website: www.gabriellasmart.com
Gabriella Smart is featured on the following titles

Piano works by some of Australia's and China's most outstanding contemporary composers, played by Gabriella Smart. Interpretations of works by Erik Griswold, Tan Dun, Alvin Curran, Jia Daqun, Michael Nyman and more.
Performer: Piano
Gabriella Smart also appears on

A special CD to celebrate Move Records' 50th year. Twenty-four Australian composers were invited to create a new short work for this special commemorative disc.
Performer: Piano