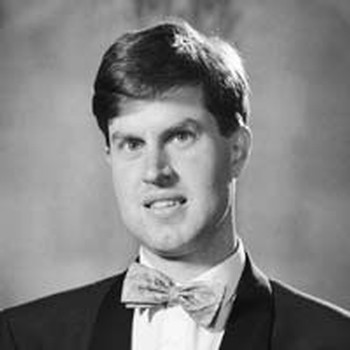 Gary Ekkel
Gary Ekkel is a leading Australian interpreter of choral and Early Music.

He commenced his instrumental studies on the modern flute and recorder but turned to baroque flute as his main focus in 1983. His formative training in Early Music, was with Hartley Newnham, Ruth Wilkinson and Hans-Dieter Michatz in the late 1970s and early 1980s.
During 1986-87 he received a Netherlands Government Scholarship to study Gregorian chant, sacred music and baroque flute under Barthold Kuijken at the Royal Conservatorium in The Hague. He has since graduated with a Masters degree in Performance at the University of Melbourne in 1988 and a Doctorate in the analysis of Renaissance choral music at the same university in 1997.
Under the auspices of an M.A. Bartlett Research scholarship, he conducted research on the music of the Josquin generation at the Bibliothèque Nationale in Paris and the Centre d'Études Supérieures de la Renaissance in Tours, France in 1993 and 1994.
Prior to founding the Schola Cantorum of Melbourne, he was the Assistant conductor of the Choir of Ormond College under Douglas Lawrence. In 1996 he was appointed Director of Choral Music at St Michael's Grammar School. He has been the conductor of Schola Cantorum of Melbourne since its inception in 1994.
Gary Ekkel is featured on the following titles

Melbourne based Schola Cantorum perform a program of chants, songs and motets used to capture the nature of Mary over the course of more than a millennium.
Performer: Conductor

Explore some of this exquisite choral music on this generous 2-CD set featuring the Schola Cantorum: the Litaniae Xaverianae, five psalms, the Magnificat in D, the Alma Redemptoris Mater composed by Jan Dismas Zelenka.
Performer: Conductor