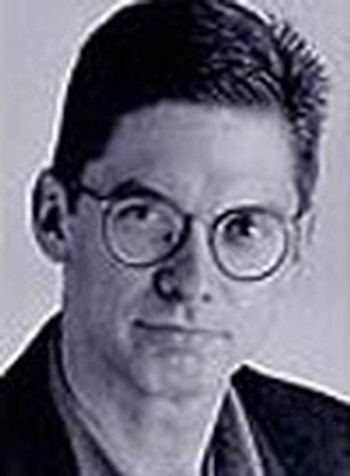 Graham Abbott
One of Australia's best-known orchestral and opera conductors, Graham Abbott is also a respected teacher and is often involved in educational projects such as music camps and residencies across Australia.
Born in Sydney in 1958, Graham Abbott's earlier musical studies included violin, viola, organ, and music education. In 1985, with an ABC Willem van Otterloo Conducting Scholarship, he studied with Myer Fredman at the Sydney Conservatorium. He also worked with the ABC Sinfonia, and conducted performances of Debussy's Pelleas et Melisande for the Opera School.
In 1986 Graham moved to Adelaide to become Conductor-in-Residence at the Elder Conservatorium of Music, and was subsequently appointed Musical Director of Adelaide Chorus, a position he held for seven years. He made his professional debut in 1987 conducting Messiah with the Adelaide Symphony Orchestra and Adelaide Chorus.
Graham has since appeared with all six Symphony Australia network orchestras and has also appeared with the Hunter Orchestra, State Orchestra of Victoria, Adelaide Chamber Orchestra, Queensland Philharmonic, Canberra Symphony, and various new music and early music ensembles. A respected teacher, Graham is often involved in educational projects such as music camps and residencies across Australia.
Graham has also worked with all the major Australian opera companies. He was responsible for the chorus preparation for The Australian Opera's 1990 season of Les Huguenots, which saw Dame Joan Sutherland retire from the stage. His conducting debut for The AO was in 1995 with Handel's Julius Caesar. With the State Opera of South Australia he has worked as a member of the music staff, and was Assistant Conductor for the Australian premiere season of Nixon in China at the 1992 Adelaide Festival.
Graham Abbott appears on

David Joseph Selected Works Vol. is now available. It features performances by the Adelaide Symphony Orchestra, the Tasmanian Symphony Orchestra and the Adelaide Chamber Orchestra
Performer: Conductor

An exciting new CD showcasing the brilliant music of the Adelaide-based composer, Becky Llewellyn, featuring the Adelaide Symphony Orchestra, the Lights Contemporary Ensemble, a multimedia video and much more!
Performer: Conductor