David Joseph Selected Works, Volume 1
David Joseph Selected Works Vol. is now available. It features performances by the Adelaide Symphony Orchestra, the Tasmanian Symphony Orchestra and the Adelaide Chamber Orchestra
The Selected works of David Joseph Vol. 1 features performances by the Adelaide and Tasmanian Symphony Orchestras and the Adelaide Chamber Orchestra. This disc includes the Clarinet concerto commissioned by the Tasmanian Symphony Orchestra and written for Clarinettist Nigel Sabin and the Symphony for organ and strings. IMAGES for Orchestra (1984) written after returning from a year living in Spain, was recorded by the Adelaide Symphony Orchestra, under Dobbs Franks, before a live audience at the ABC's Studio 520 at Adelaide. THE DREAM for Small Orchestra (1985) Commissioned by the Adelaide Chamber Orchestra as part of its 10th anniversary concert programme, was recorded before a live audience. CLARINET CONCERTO (1989) Commissioned by the Tasmanian Symphony Orchestra and written for clarinettist Nigel Sabin, was recorded before a live audience at the ABC's Odeon Theatre, Hobart. The Tasmanian Symphony Orchestra is conducted by Dobbs Franks. SYMPHONY for Organ and Strings (1990) Commissioned by the Adelaide Chamber Orchestra for the new Organ at the Adelaide Town Hall in 1989 and was recorded before a live audience at the Adelaide Town Hall. The Adelaide Chamber Orchestra is conducted by Graham Abbott, with soloist Melville Waters.
The Following is a partial transcript from the ABC program "The Music Show" which was broadcast in October 2006:
Andrew Ford: David Joseph is not a household name. Move has put out two CDs of this Australian Composer, and what fine music this is.
Martin Buzacott: Why in this age of widespread arts funding a composer this good has to make his living as a lawyer?
But these are two marvellous discs. They mainly consist of live recordings and they cover his career from when he emerged as an interesting young composer in the early 1980s, and to now when he's writing what I think is some of the best music in Australia at the moment.
Andrew Ford: This piano concerto is astonishing. Absolutely extraordinary. Is there a better Australian piano concerto? Played by Michael Kieran Harvey and what a performance!
Andrew Ford: this is mostly orchestral music including a clarinet concerto and an organ symphony and for me they're the most impressive of works.
Martin Buzacott: I'm a big fan of study for strings "Scherezade" as well. What he's got is this amazing ear for orchestration. You can see that developing from the early works like 'Images' right through to the later pieces where the orchestration becomes not just an experiment in itself but it becomes integral to the musical statement. What I like is the sense of . . .
Martin Buzacott: Sense of drama within his music. It's always really exciting but naturally so - it's not forced. Extraordinary
Andrew Ford: let's hope these discs are snapped up, but also fall in the hands of those who program for our orchestras around the country.
Artists

The Tasmanian Symphony Orchestra has an enviable reputation as one of the world's great small orchestras. It has a full-time playing strength of 47 musicians, which can be augmented for specific programming purposes.

The Adelaide Symphony Orchestra was founded as a 17 player radio ensemble in 1936 and performed its first series of public concerts in 1937. Mr William Cade, an Adelaide born musician who had worked in London with Sir Thomas Beecham, was the orchestra's first conductor.
Press quotes
"The intriguing music of Australian composer David Joseph is restless and uncompromising. The swirling, scurrying clusters of sounds and constantly shifting textures gives these works an elusive, evanescent quality that both fascinates and frustrates." ★★★
— Murray Black, Limelight
"The music on this disc reveals Joseph as a creative colourist whose technical command of orchestration allows him to vary timbre and texture to good effect. images (1984) and The Drum, a 1985 commission from the Australian Chamber Orchestra, are intriguing and attractive soundscapes that contrast with the bleak and remorseless Symphony for Organ and Strings (1990). The 1989 Clarinet Concerto written for Nigel Sabin (who plays here with the Tasmanian Symphony), with its minimalist allusions, is a thoroughly modern tour-de-force."
— Tony Way, The Age Green Guide
Audio previews
Track Listing
Performers
Composer

Born in Melbourne in 1954, David Joseph showed no early musical aptitude. Early childhood musical influences, however, came from Russian music - Peter and the Wolf by Prokofiev, the Red Army choir, Russian folk music and art. These influences remained all through life, and engendered a great love of Russian schools, especially Stravinsky, Borodin, Rachmaninov and the like.
Where to buy
David Joseph Selected Works, Volume 1 is available for download from the iTunes Music Store.
It's available for streaming through Spotify and Apple Music.
David Joseph Selected Works, Volume 1 is available as as CD. It can be purchased online through Buywell Music or the Australian Music Centre which both offer secure online ordering.
Move CDs can be ordered through music retailers across Australia including Readings.
Product details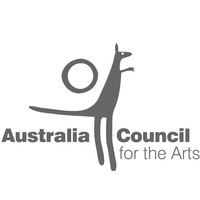 This recording project has been assisted by the Commonwealth Government through the Australia Council, its arts funding and advisory body.
List price

$25.00 AUD

Total playing time

60 minutes 49 seconds

Thanks to

Australia Council


Release date

2005

Copyright

© 2005 Move Records

Phonogram

℗ 2005 Move Records

Categories

Catalogue number

MD 3301

Barcode

EAN 9314574330120