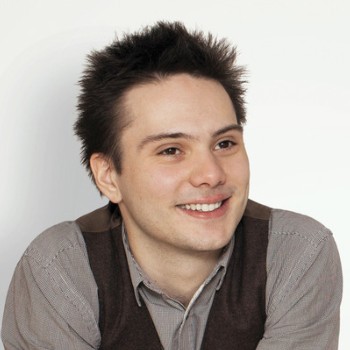 James Mustafa
James Mustafa is a well-known Australian composer, conductor and multi-instrumentalist. He is the founder and leader of the Melbourne Composers Big Band, artistic director of the Melbourne Big Band Festival, the sousaphonist of Horns Of Leroy, the Orchestral Manager and choral conductor of Sing Australia and is the composer/bandleader of the James Mustafa Jazz Orchestra.
James has completed studies at the Generations In Jazz Academy, Adelaide University School of Music and at the Sir Zelman School of Music at Monash University. He has studied under Paul Grabowsky, Maria Schneider, Graeme Lyall and Darcy James Argue. As a musician, James is best known as a pianist and brass instrumentalist, but also performs regularly on accordion, woodwinds, double bass and as a vocalist.
As a composer, James has worked with some of world's finest and is a highly respected music director and producer. Highlight projects include working with Vince Mendoza, the Metropole Orchestra, Vince Jones, the Birdland Big Band, Kate Ceberano, Wycliffe Gordon, the Australian Royal Navy Big Band, Osunlade, the Tasmanian Symphony Orchestra, the Arendal Big Band and the One O'Clock Lab Band. He has performed in a number of festivals including the Wangaratta Jazz Festival, Falls Festival, Melbourne International Jazz Festival, White Night Festival, Adelaide Cabaret Festival and an assortment of music education conferences. Recently, James has also been involved in a variety of films and soundtracks including "Words and Pictures" (2014), "The Menkoff Method" (2014), "Graceful Girls" (2014) and "Magnetism" (2013).
Compositions by James Mustafa appear on

Featuring premiere recordings of Australian and American works for the modern flute ensemble, this album is filled with sounds of spirit and serenity. Take a journey from waltzes and fancy two-steps to beautiful arrangements of the most memorable tunes ever written.
Composer